Surgical Facilities
Patients who schedule facial plastic surgery with Dr. Azizzadeh will receive outstanding care in one of two Beverly Hills plastic surgery facilities: La Peer Ambulatory Surgery Center or Cedars-Sinai Medical Center. Dr. Azizzadeh performs outpatient facial plastic surgery at La Peer and in-hospital surgery at Cedars-Sinai. Both of these Beverly Hills plastic surgery facilities are located just minutes from Dr. Azizzadeh's main office in the center of Beverly Hills. With plenty of restaurants and lodging options in the immediate area, it's easy for patients to plan appointments and surgery with Dr. Azzizadeh if they are from out of state or visiting from a different country.
At Dr. Azizzadeh's office, we are careful to transfer our comfortable patient experience to these respective centers. Read on to learn more about each of these renowned plastic surgery facilities.
La Peer Surgery Center
8920 Wilshire Blvd, Suite 101
Beverly Hills, CA 90211
310-360-9119
LaPeerHealth.com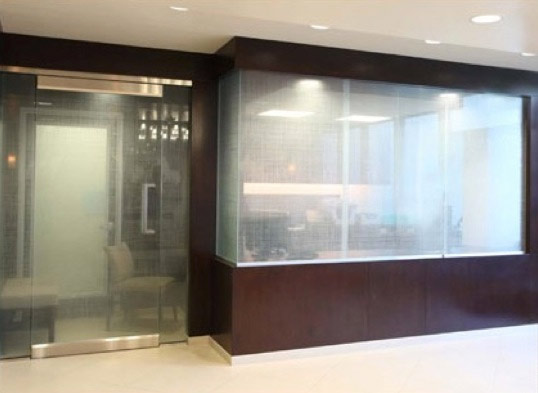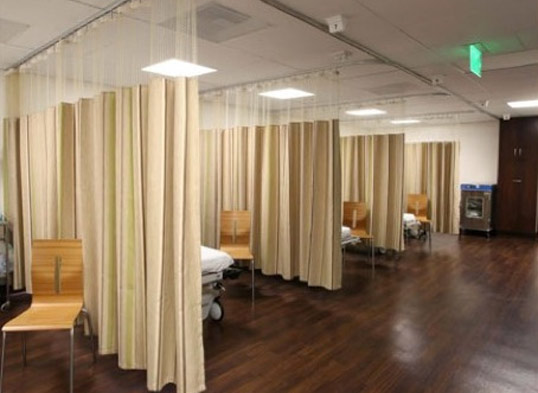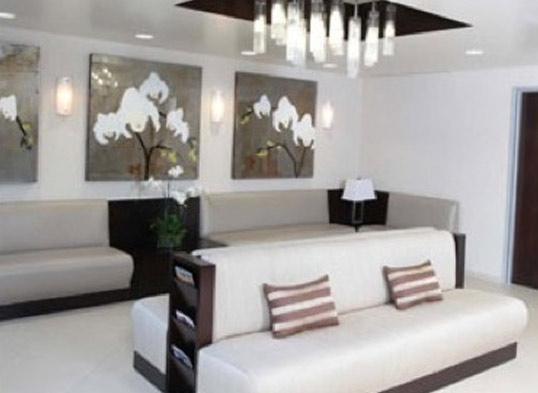 La Peer Surgery Center provides state-of-the-art outpatient plastic surgery facilities for Dr. Azizzadeh's patients. This center is accredited by the Accreditation Association for Ambulatory Health Care (AAAHC), reflecting its commitment to providing patients with safe, high-quality healthcare that complies with all local, state, and federal laws.
In addition, La Peer is an environmentally friendly facility with efficient lighting, EnergyStar rated equipment, and recycled material used in everything from the locally sourced furniture to the ceiling tiles. The hues of brown and cream used throughout the plastic surgery facilities give the center a relaxing feel perfectly suited for Dr. Azizzadeh's patients.
Anyone seeking to rejuvenate or restore their facial features will find excellent care at La Peer Surgery Center. With its leading-edge equipment, dedicated team of nursing staff, and private recovery rooms, patients experience top-notch care from Dr. Azizzadeh and the team at La Peer.
Ample parking is available in La Peer's underground parking garage.
Cedars-Sinai Medical Center
8700 Beverly Blvd.
Los Angeles, CA 90048
310-423-3277
Cedars-Sinai.edu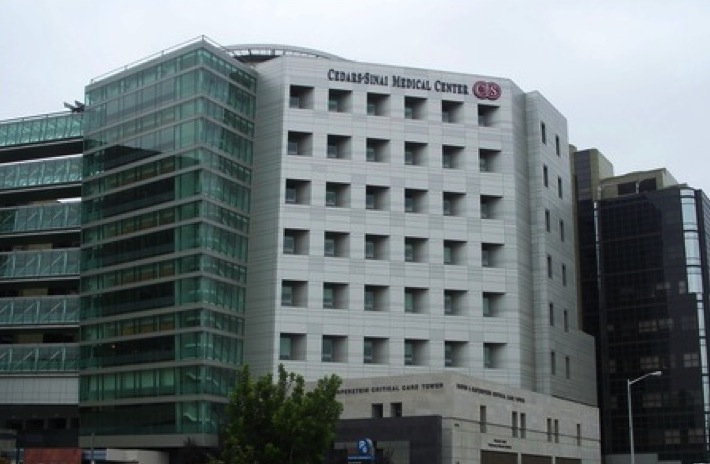 At Cedars-Sinai Medical Center, patients receive Dr. Azizzadeh's care in a facility ranked #6 in the nation by the U.S. News & World Report's analysis of the Best Hospitals in 2021-2022. Patients from around the world come to receive treatment from Dr. Azizzadeh at Cedars-Sinai, and the medical center provides interpreters for at least 45 languages. The center has plenty of convenient parking areas for you to choose from.
A major medical center, Cedars-Sinai is accredited by and holds a Gold Seal of Approval from the Joint Commission, the oldest hospital accreditation organization in the United States. This means that Cedars-Sinai is dedicated to providing a high-quality experience for every single patient. It also emphasizes the medical center's drive to move upward, continuously working to meet and exceed leading standards on patient safety, emergency preparedness, infection control, and more.
Dr. Azizzadeh's patients can rest assured that they are receiving the best possible care when they undergo facial plastic surgery at Cedars-Sinai.
Regardless of which Beverly Hills plastic surgery facility you visit with Dr. Azizzadeh, you will receive care from a kind, internationally renowned surgeon in a top-quality setting.
If you have any further questions about our surgical facilities, please call our office today.