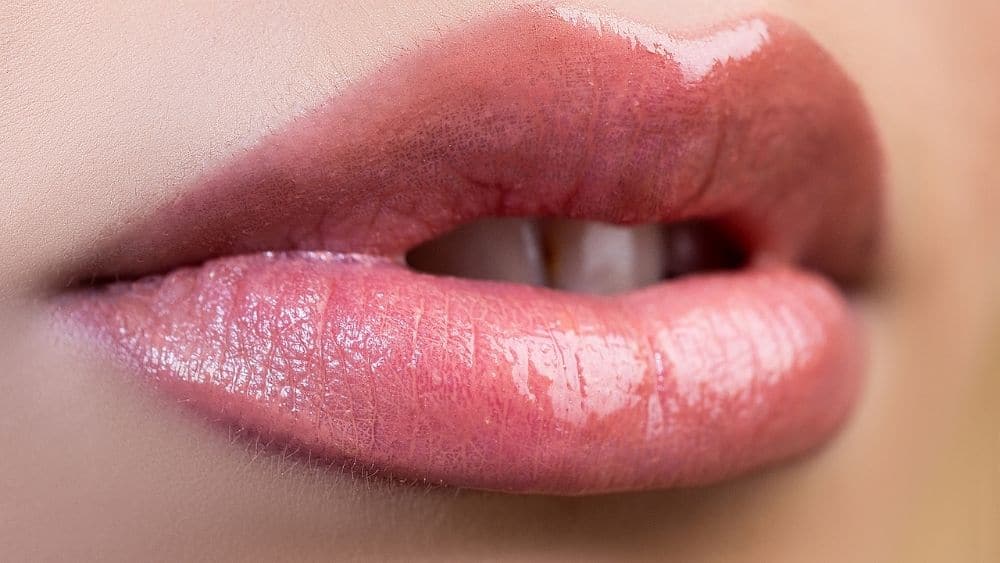 The Difference Between Lip Lift and Lip Filler
From lipstick to lip liner to lip plumper, people are constantly seeking out a full-mouthed look. Take Angelina Jolie's lips, for example. Their fullness has entranced people for decades. Who wouldn't want to have such alluring lips? While most people can't have Angelina Jolie's exact lips, there are many options available for people who want to enhance their natural lip structure with a lip lift or lip filler.
At this point, readers may be wondering, what is the difference between a  lip lift vs lip filler? Before making any choices regarding this important facial feature, it's helpful to know the difference between a lip lift vs lip filler.
What is a Lip Lift?
A lip lift is a permanent surgical procedure that involves making an incision in the skin between the nose and the lip (the philtrum) and lifting it slightly so that more of the pink part of the lip is showing. This makes the mouth look taller and a little bit fuller. This basic lift is called a central lip lift.
There are several types of surgical lifts, all of which are typically performed in an outpatient office setting, including:
Subnasal bullhorn: For individuals who want to hide the scar from this surgery and define the top lip, the subnasal bullhorn is an ideal choice. During a subnasal bullhorn, the surgeon makes an incision just under the edge of the nose and pulls the skin at the corners and top of the lip. The resulting scar is barely visible.
Corner lip lift: If a person dislikes their downward-curving mouth, they can get a corner lip lift, where the skin is removed from the corners of the lips for a more upward-curving appearance.
Direct lip lift: For a more defined upper lip, a direct lip lift removes some of the skin just above the red part of the top lip, creating a defined border and leaving a noticeable scar.
Regardless of which type of surgery a patient receives, they will want to choose an expertly skilled surgeon like Dr. Babak Azizzadeh at the CENTER for Advanced Facial Plastic Surgery in Beverly Hills. Dr. Azizzadeh is a Harvard-trained, dual board-certified facial plastic and reconstructive surgeon with years of experience treating clients, including high-profile celebrities. He will take the utmost care of every patient who decides to have a lip lift done.
During an initial consultation, Dr. Azizzadeh can show the patient before and after photos of previous surgeries and discuss whether a lip lift or a different type of lip augmentation would suit the patient better.
What is Lip Filler?
For patients who would rather not have surgery, lip filler is an excellent, non-permanent alternative. Lip filler is a type of non-surgical facial filler that is injected into the lips for a full, plump look. Patients should note that filler does not give the lip a taller appearance, but rather a plumper one.
While some people may associate lip injections with puffy, overdone results, patients can rest assured that Dr. Azizzadeh will inject just enough filler to enhance the lip's shape for a natural-looking result.
There are several types of dermal filler to choose from. Juvederm and Restylane lip fillers are some of the most popular among clients. Both of these brands use dermal fillers made from hyaluronic acid, a sugar that's naturally found in the body, including in the skin. Hyaluronic acid helps keep the skin plump and firm.
Because this substance is found in the body, dermal fillers made with hyaluronic acid are safe to use and have few side effects, if any. Mild swelling or bruising can occur in the days after the injection, but once it subsides, the patient is left with plump, full lips that rejuvenate the smile.
Comparing Lip Lift vs. Lip Filler
If a patient is having a difficult time deciding between lip lift vs lip filler, or may be wondering, "Is lip lift and lip filler the same?," it can be helpful to compare and contrast the two. What is the price difference? How do the recovery times vary? What about the results? Which treatment would be right for what type of facial structure? Can a person get both lift augmentation and lip filler at the same time? We will explore these questions below.
How Much Does Lip Lift vs Lip Filler Cost?
In the majority of cases, both lip lifts and lip fillers are elective procedures, meaning that they are not covered by insurance. The price for each varies depending on the expertise of the provider, the type of filler used, and the unique features of each person. Because it is a surgical procedure, a lip lift tends to cost more than a lip filler. However, a lip lift delivers permanent results while a dermal filler will need to be readministered every six to 12 months. Over time, the cost of several injections can add up, which means that a lip filler lift may cost more upfront but less over time.
Which Procedure has a Longer Recovery Time?
An injection of lip filler tends to come with little to no recovery time. Patients can return to their normal activities the same day, although they should avoid strenuous activities for 12 to 48 hours after treatment.
After lip augmentation surgery, recovery time can range from one to four weeks, depending on the person and the circumstances. Most patients will need to take time off work or their normal activities for about a week after surgery and consult with Dr. Azizzadeh to learn when they can resume all their previous activities.
Does a Lip Lift vs Lip Filler Deliver Permanent Results?
In most cases, a lip lift delivers permanent results. As a person ages, the rest of the face may begin to lose elasticity and sag, altering the appearance of the lift. However, this typically does not happen for many years and Dr. Azizzadeh can help patients monitor the effects of lift surgery and assess additional facial rejuvenation options if desired.
A filler's results are temporary, on the other hand, lasting about six to 12 months, depending on the type of injection.
How Do I Know Whether Lip Lift vs Lip Filler is Right For Me?
Patients with a long philtrum and thin upper lip can benefit from the symmetry provided by a lip lift. The surgery does not aim to create volume, as injections do, but it can make the mouth appear more full.
Lip fillers are ideal for those who already have a short philtrum and facial symmetry but want more volume in their lips. Injections can also help smooth out wrinkles, restoring vitality to the mouth. Some patients may wish to try lip fillers before the more permanent lip lift surgery, and some may wish to try both at once. A lift can shorten a long or sagging upper lip, and filler can make the lips plump and voluminous.
When potential patients consult with Dr. Azizzadeh, he can help them decide whether lip lift vs lip filler is right for them or if a combination of the two would be best for the patient's individual circumstances and goals.
Schedule a Consultation with Dr. Azizzadeh
For patients who desire a fresh look for their lips, Dr. Azizzadeh is available to discuss lip lift vs lip filler procedures and answer any lingering questions. Schedule your consultation with Dr. Azizzadeh online or call us at 310-564-2710.