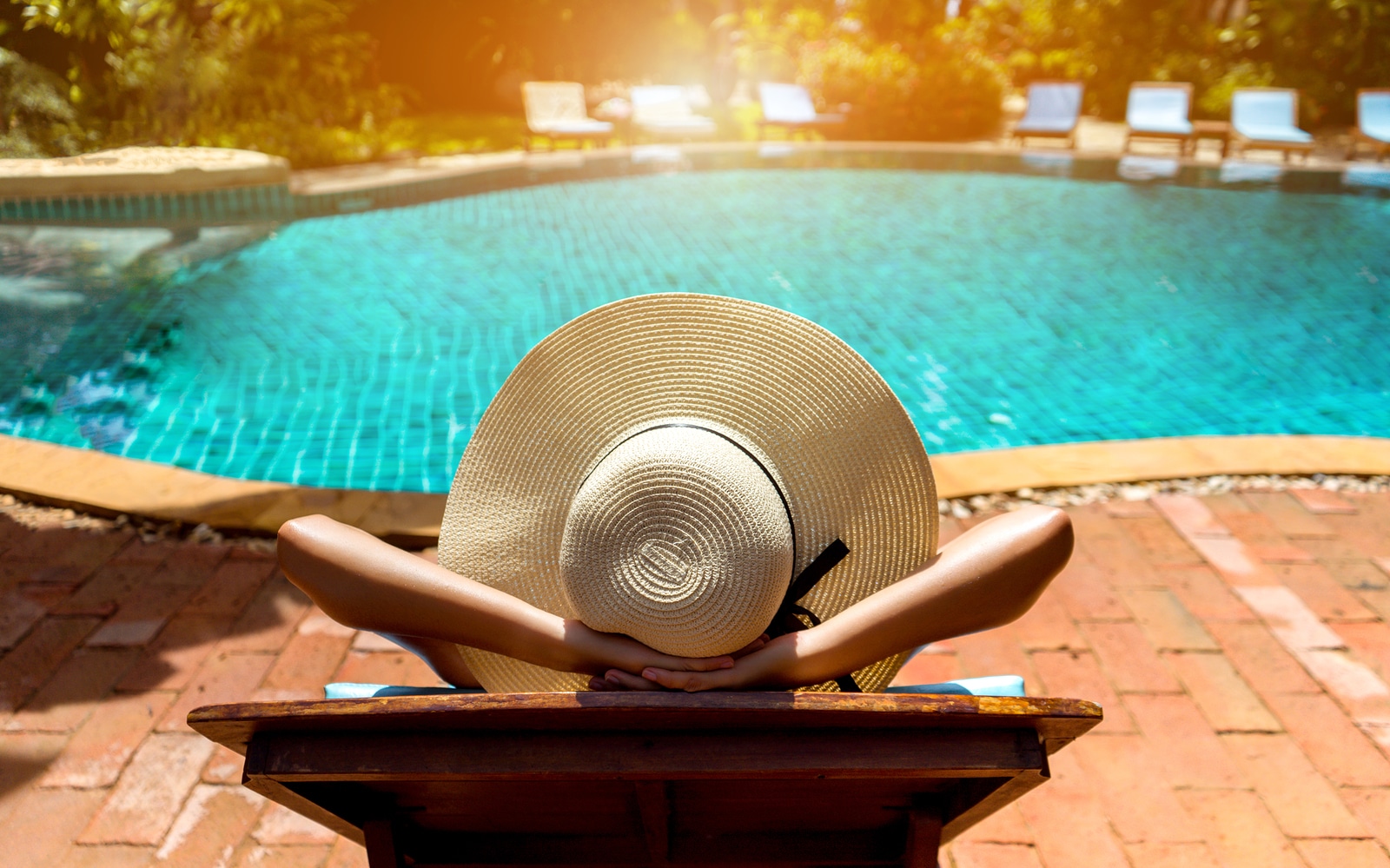 Does Sun Exposure Affect Your Botox?
Sun exposure ages the skin, but it does not interfere with Botox treatments. Prolonged exposure to the sun's ultraviolet (UV) rays causes elastin fibers in the skin to break down. When this happens, the skin sags and stretches. The skin also becomes more susceptible to bruising and tearing and requires additional time to heal. Therefore, people should avoid spending too much time in the sun to reduce the risk of wrinkles, sunspots and other visible signs of aging in the face.
Botox temporarily smooths fine lines, wrinkles and furrows caused by excessive muscle movements. For Botox patients, there are many quick, easy ways to manage sun exposure following treatment. These include:
Stay out of the sun as much as possible. Limit sun exposure to let the skin heal properly.
Wear a high SPF sunscreen. UVA and UVB sun rays cause skin damage and sunburns. As such, use sunscreen with a sun protection factor (SPF) of at least 30.
Use a topical antioxidant. Use a topical antioxidant to combat free radicals that cause facial wrinkles, lines and volume loss.
Dr. Babak Azizzadeh of the CENTER for Advanced Facial Plastic Surgery in Los Angeles is a facial plastic and reconstructive surgeon who possesses unprecedented Botox treatment knowledge and expertise. He takes a holistic approach to Botox procedures and other facial rejuvenation treatments. By doing so, Dr. Azizzadeh educates patients about each facial rejuvenation treatment option and helps them get the best-possible results.
For example, Dr. Azizzadeh explains all aspects of a Botox procedure before administering treatment. This enables a patient to prepare for the procedure and understand its side effects. Plus, Dr. Azizzadeh's in-depth approach to facial rejuvenation allows patients to learn about the potential ramifications of excess sun exposure following a Botox procedure.
Dr. Azizzadeh requests patients discontinue certain medications at least seven days prior to a Botox procedure to avoid bruising. These medications include:
Aspirin
Ibuprofen (Advil, Aleve, Motrin, etc.)
John's Wort
Vitamin E
Omega 3 fatty acids
Ginger
Ginko
Bilboa
Ginseng
Dr. Azizzadeh's goal with Botox procedures is to help a patient maintain his or her natural beauty. To accomplish this goal, he performs an in-depth patient evaluation prior to a Botox treatment. He then crafts a treatment plan designed to help a patient eliminate wrinkles and preserve his or her natural facial contours and the ability to make facial expressions.
To help a patient achieve a balanced and natural-looking facial appearance, Dr. Azizzadeh may recommend a Botox treatment be performed in combination with other facial rejuvenation procedures. Common facial rejuvenation procedures administered in conjunction with Botox include:
Facial Fillers: Smooth out wrinkles and replace lost collagen in the face.
Ultherapy: Involves the use of focused ultrasound waves at a singular point beneath the skin to simultaneously stimulate collagen growth and tighten loose skin.
Laser Skin Resurfacing: Requires DOT Deka laser skin treatments to resurface the skin on the face and neck and improve the skin's tone, texture and pigmentation.
Skincare Products: Help correct medical skin conditions, minimize UV damage and prevent the recurrence of persistent skin problems.
Each of the aforementioned facial rejuvenation treatments serves a different purpose. When used in combination with Botox, these treatments can help a patient optimize his or her facial rejuvenation results.
Meanwhile, in some cases, Botox patients experience side effects that last for up to one week after treatment. These side effects include:
Stinging: Patients sometimes experience a stinging sensation at the Botox injection site. This sensation generally lasts for only 10 to 15 minutes following a Botox treatment.
Swelling or Tenderness: Patients may notice swelling or tenderness at the Botox injection site. These side effects often resolve on their own within a few days of treatment.
Redness: Patients' skin may become red after a Botox treatment, but makeup can be applied immediately after treatment.
Following a Botox procedure, Dr. Azizzadeh recommends frequent application of sunscreen. Patients should use sunscreen that provides broadband protection (UVA and UVB) and has a SPF of 30 or more. They should apply sunscreen 20 minutes before they go outside, once again just before they go outside and every two hours afterwards. If a patient faces direct sun exposure, he or she should wear a hat and clothing to cover the treated area. Also, Dr. Azizzadeh recommends Botox patients avoid excess sun and heat until any initial swelling and redness has disappeared.
Dr. Azizzadeh is a double board-certified facial plastic and reconstructive surgeon who has exceptional insight into facial aesthetics and the anatomy of the facial muscles. He uses a very specific amount of Botox to help each patient achieve naturally beautiful results. To find out more about Botox, please contact us today at 310-657-2203 to schedule a consultation with Dr. Azizzadeh.