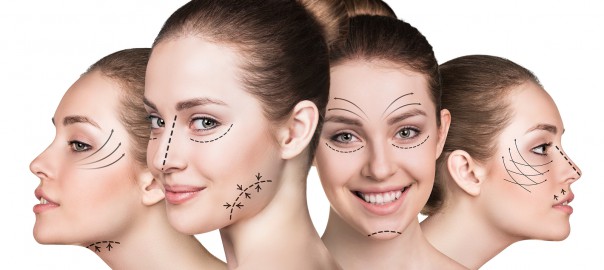 Top 5 Aging Issues That a Facelift Will Improve
A facelift enables an individual to revitalize the appearance of the face. It involves the use of surgical methods to lift and tighten underlying muscles and restore lost volume in the face. Thus, a facelift can provide an individual with a rejuvenation, yet natural-looking appearance.
Dr. Babak Azizzadeh of the CENTER for Advanced Facial Plastic Surgery in Beverly Hills is a double-board certified facial plastic and reconstructive surgeon who specializes in customized facelift procedures. He trained at the prestigious Harvard Medical School and has helped many celebrities, CEOs and international dignitaries enjoy the benefits of facelift procedures. One of the reasons Dr. Azizzadeh is so highly sought after for facial rejuvenation procedures, is that he takes the time to create a very individualized approach to surgery. He believes that no two patients are alike, and therefore every surgery he performs is tailored specifically to the anti-aging needs of the patient.
Is a Facelift Right for You?
A facelift is designed to minimize the visible signs of aging on the face and neck. A customized facelift procedure helps an individual to address a number of aging issues, including:
Loss of Muscle Tone in the Face and Neck: As an individual gets older, the face and neck may start to droop, leading to an asymmetrical facial appearance.
Jowls: Jowls, the loose skin along the jawline and chin, may form due to a loss of facial volume and sin laxity.
Loss of Skin Elasticity: With age, individuals will notice that their skin thins out and loses its elasticity. This loss of elasticity can be a result of too much sun exposure, smoking, dehydration, etc.
Loss of Chin and Neck Contours: Loose skin and excess fatty deposits under the chin may give an individual the appearance of a double chin or turkey neck.
Creases Between the Corners of the Mouth and Base of the Nose: As facial muscles and skin tone deteriorate over time, facial expression lines may start to appear (also known as smile lines or nasolabial folds).
The first thing Dr. Azizzadeh will do at your consultation is ask you to explain what aging issues bother you the most and what your goals are for facial rejuvenation surgery. Once he knows your aging concerns, he will examine your facial anatomy and then outline the benefits you can expect from your customized facelift procedure. Additionally, at this time, he will use his Aging Arc tool to define the aging process and show you where you are at on that Arc. Using this tool helps the patients understand where they are at and what Dr. Azizzadeh's goal is for their surgery so that they are in the positive range of the Aging Arc.
Are Non-Surgical Facelift Options Available?
In some cases, individuals do not require a surgical facelift to see anti-aging improvements. Non-surgical rejuvenation may be a better option. The non-surgical facelift treatment options include:
Botox: With Botox, an individual can receive a non-invasive cosmetic procedure to eliminate fine lines, wrinkles and crow's feet that occur due to muscle movements.
Dermal Fillers: Dermal fillers, such as Restylane, Juvederm and Voluma, restore lost facial volume to fill in facial lines and creases and create a more youthful facial appearance.
Ultherapy: Ultherapy involves the use of ultrasound technology to lift and tighten the skin.
Laser Skin Resurfacing: A popular facial rejuvenation treatment, laser skin resurfacing eliminates damaged skin and promotes new skin growth for a more radiant appearance.
Dr. Babak Azizzadeh is a highly sought-after expert in facial plastic surgery. He offers a wide array of facelift options, ensuring an individual can make the right choice to reverse the effects of aging.
Why Should You Consider Dr. Azizzadeh for Facelift Surgery?
Dr. Azizzadeh teaches his patients about the underlying causes of aging issues and offers treatment options to help them achieve their facelift goals. His primary goal is to make sure his patients feel 100% comfortable and confident with their decision to have facelift surgery and to provide them with beautiful, natural looking results!
To learn more about the benefits of facelifts, please contact us to schedule a consultation.