Your facial plastic surgery recovery should be as relaxing and rejuvenating as possible. Many of our out-of-town and local Beverly Hills patients opt to make reservations at one of our preferred surgery recovery centers for their post-surgical care. The benefit of staying at a surgery recovery center is not having to place the burden of playing "nurse" on a friend or family member.
Pearl Recovery Retreat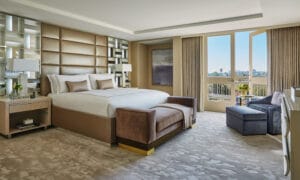 Located just a few minutes away from our Beverly Hills office, Pearl Recovery Retreat is an upscale wellness center that provides patients with a tranquil and luxurious recovery experience. The expert nurses at Pearl are dedicated to providing their patients with compassionate care 24-hours a day. Pearl is located inside the renowned Viceroy L'Ermitage Hotel in Beverly Hills, and each patient has a private, spacious room, private balcony, in-room spa treatments, hyperbaric oxygen therapy, juice cleanses, and more. Learn more about the amenities at Pearl Recovery Retreat.
Pearl provides transportation to its patients immediately after surgery and to post-op appointments at Dr. Azizzadeh's office. At Pearl, you will feel pampered during every step of your recovery process!
Phone: 424.333.5899
Address: 9291 Burton Way, Suite 215, Beverly Hills CA 90210
Website: http://pearlrecoveryretreat.com/
ALLURE After After Care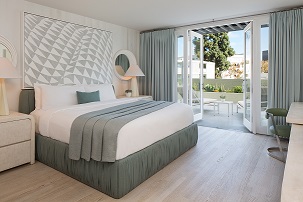 ALLURE After After Care is located at the Avalon Hotel in Beverly Hills. Each room at ALLURE is bright and spacious with adjustable memory foam medical beds for the patient's comfort. Many of the rooms also have balconies so you can enjoy some fresh air during your recovery!
ALLURE promises to provide patients with personalized concierge nursing care after surgery. They tailor private care packages to the specific needs of each patient so they can return home completely recovered and revitalized.
Phone: 310.407.7757
Address: 9400 W Olympic Blvd, Beverly Hills CA 90212
Website: https://www.avalon-hotel.com/
Contact Us For Additional Aftercare Information
If you would like more information about aftercare facilities, please contact our office today – 310-657-2203.