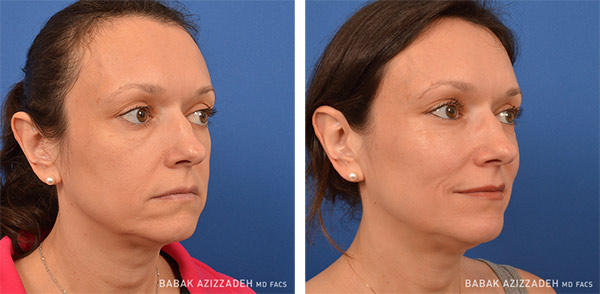 What are Facial Fillers?
In the cosmetic world, facial fillers are injectable medications that can be used to fill in fine lines and creases throughout the face. As we age, many factors affect the appearance of our face, such as the sun, gravity and the excessive muscle movement that occurs throughout the face. Because of these forces, collagen beneath the skin is broken down over time, resulting in gaps that the skin falls into, forming wrinkles. With precise injection techniques, these wrinkles can be smoothed out by replacing the collagen that has been lost.
There are many different types of facial fillers, and each one has a different in its purpose and application area. With his expertise in facial fillers, Dr. Azizzadeh helps each patient accurately determine which facial fillers are best for you. He will help a patient choose one or more of the following fillers in order to comprehensively treat the face as a whole:
Voluma: Corrects moderate to severe facial wrinkles and folds.
Juvederm XC: Reduces the appearance of moderate to severe facial lines and wrinkles, resulting in a smoother facial appearance.
Juvederm Ultra Plus: Adds fullness and plumpness to the lips.
Restylane: Improves facial volume and fullness, corrects moderate to severe facial wrinkles and folds and enhances the fullness of the lips.
Radiesse: Smooths skin wrinkles and folds and plumps the skin.
Sculptra: Stimulates collagen growth and reduces the appearance of facial folds, wrinkles and other signs of aging.
Belotero: Temporarily smooths out and fills in moderate to severe nasolabial folds (wrinkles that extend from the side of the nose to the corner of the mouth). This can also be used for fine lines around the eyes.
Volbella: Enhances lip volume and reduces the appearance of vertical lip lines.
What Areas of the Face Are Refreshed with Facial Fillers?
While facial fillers won't counteract all signs of aging in the face as well as a facelift, they can still be used on a number of areas to produce a refreshed and more youthful appearance. Specifically, facial fillers can be used for the following purposes:
Reduce smile lines
Reduce marionette lines
Reduce vertical "smoker's lines"
Improve cheek definition
Shape the nose
Increase lip volume
Reduce bags under the eyes
Improve hollows in the temples
Reduce horizontal chin lines
Address facial asymmetry
How Does the Face Age?
The natural aging process affects each person differently. In some cases, the aging process may cause people to appear older than their actual age. There are three main facial factors that indicate a person's actual age:
General Bone Structure and Overlying Fatty Tissue on the Face: As a person ages, the bones around the eye sockets become larger, and the eyes sink in toward the face. Additionally, the bone around the nose begins to point inward instead of outward.
Laxity of Tissue in the Face: Skin laxity generally affects the appearance of the eyebrows, eyelids, neck and lower face. The facial tissues become more lax over the years, resulting in facial sagging and extra skin.
Skin Quality: Younger people tend to have more supple skin, fewer skin irregularities and better skin texture than other. For example, some people may have freckles in their 20s, but these freckles may become permanent sunspots over time.
Together, the aforementioned factors may result in a youthful or aged facial shape. A youthful face generally features prominent cheeks and temples, along with a narrow chin and jawline. Comparatively, the cheeks and temples will start to droop or hollow as a person ages, and the chin and jawline may become less defined relative to a youthful face.
Ethnicity also plays a role in examining someone's age. Each ethnicity has a different aging process. As such, how a person of one ethnicity ages may vary from someone of a different ethnicity.
Dr. Azizzadeh uses an in-depth patient evaluation process to determine the reasons why an individual may appear older than his or her actual age. By doing so, Dr. Azizzadeh can offer a personalized facial filler treatment recommendation to help a patient address the visible signs of aging in the face.
What Causes My Skin To Age?
Ultimately, many factors play a role in the aging process, and these include:
Alcohol Consumption: Drinking too much alcohol can dilate the blood vessels in the face, causing capillaries across the cheeks and nose to become dark red and visible.
Diet: A poor diet can result in skin inflammation, leading to oxidative stress that damages collagen and causes wrinkles.
Sunlight: Excess exposure to the sun's UV rays may cause skin pigmentation and texture changes.
Smoking: Nicotine causes the blood vessels to constrict, restricting the flow of oxygen and nutrients to the epidermis and causing the skin to sag and eventually wrinkle.
Dr. Azizzadeh teaches patients about factors that cause the skin to age. He prioritizes patient education and wants to ensure that patients understand factors that negatively impact the skin. As a result, a patient can use facial fillers as well as dietary or lifestyle changes to keep the skin looking youthful and vibrant for years to come.
Dr. Azizzadeh's Approach to Facial Fillers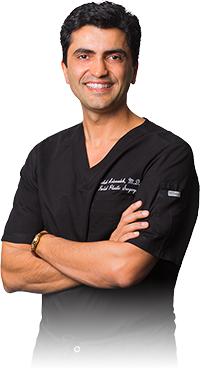 As a double board-certified plastic surgeon, Dr. Azizzadeh has developed his own filler techniques that have taken root in the cosmetic community. In fact, he is a member of the Medical Education Faculty for Radiesse's developers, Bioform Medical and Merz Aesthetics. With this appointment, he regularly trains other physicians and nurses in the correct administration of Radiesse, along with other facial fillers.
Dr. Azizzadeh takes an extraordinarily detailed approach to these injectable medications, and believes there is no such thing as a standard application. Instead, he customizes every treatment to the needs of the patient. He examines every aspect of the face and neck, carefully taking note of each individual issue so that they can be addressed during the procedure.
In addition to his expertise in facial cosmetic procedures, Dr. Azizzadeh is among the world's leading experts in the facial nerve. As such, he has unparalleled knowledge of underlying structures of the face, and experience in dealing with delicate facial nerve. This knowledge of underlying structures is critical to achieving a natural result with facial fillers. Any patient of Dr. Azizzadeh's can rest assured they are in hands of one of the most experienced and respected facial plastic surgeons in the country.
Comprehensive Facial Fillers Consultation Process
In order to help you get the most out of your facial fillers treatment, Dr. Azizzadeh performs a thorough consultation to help each patient achieve his or her anti-aging goals. During this time, he may use three-dimensional imaging to view the entire face with you, allowing the two of you to reach a complete agreement regarding the expected outcome.
A facial fillers consultation with Dr. Azizzadeh is a unique experience. As an internationally renowned facial and plastic reconstructive surgeon, Dr. Azizzadeh's top priority is helping his patients get the results they desire. Through decades of experience, he has developed an ability to fully grasp his patients' wishes, translating them into the perfect surgical or non-surgical treatment. In the case of facial fillers, Dr. Azizzadeh's patients thus far have been fully satisfied with their results.
Dr. Azizzadeh takes plenty of time to help his patients fully understand their cosmetic options during their consultation. He educates patients on the underlying causes of their cosmetic complaints, along with how each treatment option will address those particular issues. In the complex field of facial plastic surgery, knowledge is the most important thing for a patient, and that is Dr. Azizzadeh's primary goal. From there, he knows that you will make the right decision for yourself.
Brilliant Distinctions® Program
With the Brilliant Distinction® Program, you can earn points redeemable for dollars off facial filler treatments. Make sure to register before your appointment so you can begin earning points on your next visit!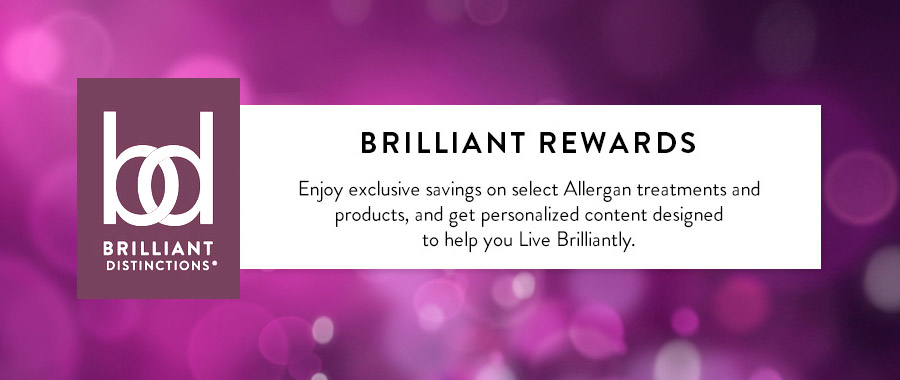 Trust Your Face To An Expert
Dr. Azizzadeh has been featured in major news outlets for his unrelenting expertise in facial plastic and reconstructive surgery. He has been featured on Oprah and in People Magazine, New York Times, Discovery Health, Los Angeles Times and the Beverly Hills Courier. Also, Dr. Azizzadeh has contributed to medical textbooks that are often used as part of facial plastic and reconstructive surgery educational programs and is co-director of the USC Facial Plastic Surgery Fellowship Program.
Additionally, Dr. Azizzadeh has been featured in People Magazine, New York Times, Discovery Health, Los Angeles Times, Beverly Hills Courier, and many other prestigious media outlets. He authored the best-selling book Beverly Hills Beauty Secrets, and was the lead editor on a number of definitive medical textbooks, including Master Techniques in Facial Rejuvenation and Master Techniques in Blepharoplasty and Periorbital Rejuvenation. These textbooks have become a standard in the medical community and are used all over the world by board-certified plastic surgeons as well as training programs for up and coming plastic surgeons. He is the co-director of the annual, world-renowned Cedars-Sinai Advances in Multispecialty Aesthetic and Reconstructive Surgery Symposium and the co-director of the USC Facial Plastic Surgery Fellowship Program.
Different dermal fillers require varying amounts of time before they settle. Additionally, how a person's body responds to a facial filler impacts how long it takes for a treatment to take effect.
The results of facial filler treatment vary based on the type of filler used. Oftentimes, a facial filler treatment delivers results that last six to 18 months. Dr. Azizzadeh also provides his patients with facial filler details prior to treatment; this ensures patients can establish realistic treatment expectations.
Dr. Azizzadeh requests a consultation prior to a facial filler treatment. At this time, Dr. Azizzadeh evaluates a patient to ensure he or she is a good candidate for facial fillers. Dr. Azizzadeh also outlines the benefits and risks associated with a facial filler procedure; that way, a patient can make an informed treatment decision.
Meanwhile, Dr. Azizzadeh provides instructions to ensure a patient is ready for his or her facial filler treatment. In some cases, Dr. Azizzadeh requests a patient avoid ibuprofen or other medications in the days or weeks leading up to treatment.
Facial fillers deliver temporary results that may last several weeks or months. As such, individuals may require periodic facial filler treatments to achieve their desired facial rejuvenation results.
A facial filler treatment is not right for everyone. Therefore, it is essential to consult with Dr. Azizzadeh. A consultation allows a patient to learn about all aspects of a facial filler treatment. At the same time, Dr. Azizzadeh can assess a patient's facial features and his or her facial rejuvenation treatment goals. Dr. Azizzadeh can then craft a custom facial filler treatment strategy for his patient.
Schedule Your Facial Fillers Consultation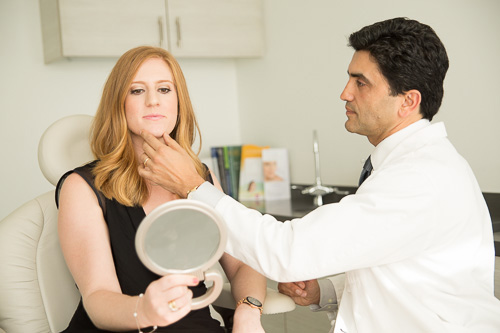 To learn more about how your unique facial fillers enhancement, please contact The CENTER for Advanced Facial Plastic surgery to schedule your consultation with Dr. Azizzadeh. We offer phone or Skype consultations for out-of-town patients.