Dr. Babak Azizzadeh of the CENTER for Advanced Facial Plastic Surgery in Los Angeles is globally renowned for his facial plastic and reconstructive surgery expertise. As a Harvard-trained and dual board-certified facial plastic and reconstructive surgeon, Dr. Azizzadeh is in high demand among patients from around the world. As such, Dr. Azizzadeh strives to help out of town patients accomplish their facial rejuvenation goals.
Why Do Out of Town Patients Choose Dr. Azizzadeh?
Finding a top facial plastic and reconstructive surgeon to perform a facelift, rhinoplasty or other facial rejuvenation procedure is rarely simple. Fortunately, Dr. Azizzadeh possesses unprecedented facial plastic and reconstructive surgery expertise — and he is available to help patients globally.
Dr. Azizzadeh takes the same approach to each facial rejuvenation procedure — regardless of where a patient is located. He allocates time and resources to learn about his patient and find out why this individual is considering a facial rejuvenation treatment. Dr. Azizzadeh then tailors a personalized facial rejuvenation treatment program for his patient. This ensures Dr. Azizzadeh can help each of his patients get the best possible results from a facial rejuvenation treatment.
What Should Out of Town Patients Expect During a Consultation with Dr. Azizzadeh?
Dr. Azizzadeh uses a consultation to help a patient determine the best course of action relative to facial rejuvenation procedures. He understands that no two patients are exactly alike, and as a result, identifies the best treatment to accommodate each patient's facial rejuvenation goals.
In some instances, Dr. Azizzadeh recommends surgical or non-surgical treatments for facial rejuvenation. Or, in other cases, Dr. Azizzadeh recommends a combination of surgical and non-surgical facial rejuvenation procedures. Dr. Azizzadeh delivers a custom treatment for each of his patients. Then, when a patient is ready, this individual can work with Dr. Azizzadeh to put this plan into action and revitalize his or her facial appearance.
With Dr. Azizzadeh's international reputation for stunning facial plastic surgery results, patients routinely fly in from around the world to have surgery with him. To provide our out of town patients with the best service and care, our office is committed to making the trip as easy as possible. In addition to our convenient office location in the heart of Beverly Hills, our staff can help coordinate convenient and luxurious accommodation options.
The world over, patients travel thousands of miles specifically for Dr. Azizzadeh's expertise. In the world of facial plastics, his reputation is unparalleled. While Beverly Hills is the worldwide gold standard for facial plastic surgery, Dr. Azizzadeh is the gold standard within the Beverly Hills roster of surgeons. When it comes to your face, there's no compromising quality. It's worth the travel time to ensure you are treated by Dr. Azizzadeh's delicate, precise hands.
At Dr. Azizzadeh's office, we also offer Skype consultations for our out of town patients. During this time, Dr. Azizzadeh is remarkably effective in helping you understand your options for facial plastic or reconstructive surgery. With digital imaging and specialized software, Dr. Azizzadeh can even display your expected results, allowing the two of you to reach a decision without ever being in the same room.
If you live outside of Los Angeles and have any questions about treatment, travel arrangements or the consultation process, please call our office and we will be happy to help.
Noel Hernandez
Main: 424-278-6001
155 N Crescent Drive
Beverly Hills, CA 90210
stayaka.com
Patricia Johnson
Main: 310-553-6561
Direct: 310-651-3267  patriciajohnson@remingtonhotels.com
1150 S Beverly Dr.
Los Angeles, CA 90035
Average nightly rate: $249 & up
To book your reservation with our rate, please click on the following link:
Main: 310-424-3030
cpz.reservations@fairmont.com
code: PPSV
2025 Avenue of the Stars
Los Angeles, California, United States, 90067
The Farimont Century Plaza
Just ask for the Medical Rate
Main: 310.228.4100
1177 South Beverly Drive,
Los Angeles, CA 90035
marriott.com
Wellness Suite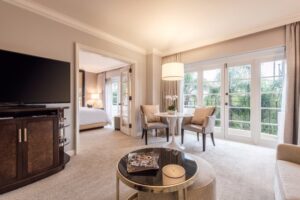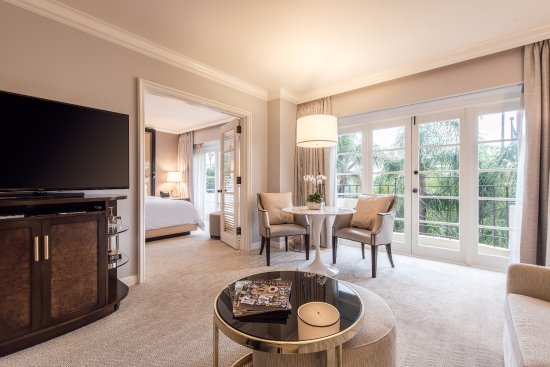 The Four Seasons Hotel Los Angeles features a Wellness Suite for a one-of-a-kind health and wellness experience during your recovery. The room was curated by health experts to provide guests with an unparalleled selection of wellness solutions to reenergize your body during travel (or after surgery in our case).
The Wellness Suite features air purification, circadian lighting, guided meditation narrated by Deepak Chopra, nutritious menu options created by the Cleveland Clinic, energizing light, and purified water, to name a few.
To reserve the Wellness Suite for your recovery, please contact:
Amy Fell
Direct: 310-786-2213
300 S Doheny Dr
Los Angeles, CA 90048
amy.fell@fourseasons.com
Black and White Car Rental
Meet & Greet services available at LAX airport, complimentary local delivery and pick-up of vehicle and over 80 models to choose from.
Contact: Ryan
310.557.6447
ryan@bwrac.com