Out of Town Patients
With Dr. Azizzadeh's international reputation for stunning facial plastic surgery results, patients routinely fly in from around the world to have surgery with him. To provide our out of town patients with the best service and care, our office is committed to making the trip as easy as possible. In addition to our convenient office location in the heart of Beverly Hills, our staff can help coordinate convenient and luxurious accommodation options.
The world over, patients travel thousands of miles specifically for Dr. Azizzadeh's expertise. In the world of facial plastics, his reputation is unparalleled. While Beverly Hills is the worldwide gold standard for facial plastic surgery, Dr. Azizzadeh is the gold standard within the Beverly Hills roster of surgeons. When it comes to your face, there's no compromising quality. It's worth the travel time to ensure you are treated by Dr. Azizzadeh's delicate, precise hands.
At Dr. Azizzadeh's office, we also offer Skype consultations for our out of town patients. During this time, Dr. Azizzadeh is remarkably effective in helping you understand your options for facial plastic or reconstructive surgery. With digital imaging and specialized software, Dr. Azizzadeh can even display your expected results, allowing the two of you to reach a decision without ever being in the same room.
If you live outside of Los Angeles and have any questions about treatment, travel arrangements or the consultation process, please call our office and we will be happy to help.
Hotels
Wellness Suite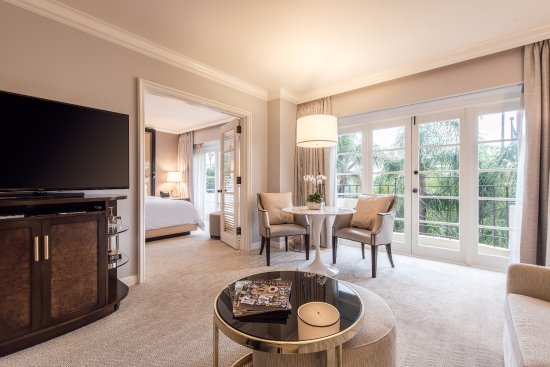 The Four Seasons Hotel Los Angeles features a Wellness Suite for a one-of-a-kind health and wellness experience during your recovery. The room was curated by health experts to provide guests with an unparalleled selection of wellness solutions to reenergize your body during travel (or after surgery in our case).
The Wellness Suite features air purification, circadian lighting, guided meditation narrated by Deepak Chopra, nutritious menu options created by the Cleveland Clinic, energizing light, and purified water, to name a few.
To reserve the Wellness Suite for your recovery, please contact:
Amy Fell
Direct: 310-786-2213
300 S Doheny Dr
Los Angeles, CA 90048
amy.fell@fourseasons.com
Additional Services
Midway Car Rental
Meet & Greet services available at LAX and Burbank airport, complimentary local delivery and pick-up of vehicle, over 80 models to choose from.
Contact: rkerzner@midwaycarrental.com
(323) 371-4908
Wilshire Limousine Services
Includes airport transfers, more than 2,500 vehicles, over 70 chauffeurs, multiple languages available.
Contact: rkerzner@midwaycarrental.com
(323) 371-4908