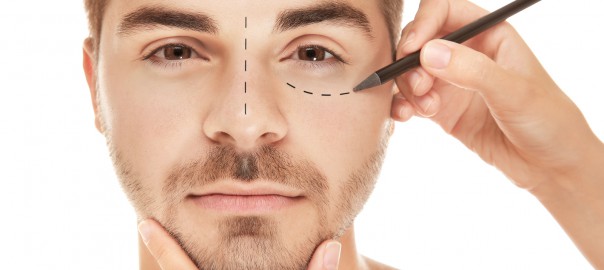 What to Expect During Revision Rhinoplasty Recovery
Revision rhinoplasty is a complex facial plastic surgery procedure. It involves reshaping an individual's nose to enhance his or her cosmetic appearance after a prior rhinoplasty failed to deliver the desired results. Revision rhinoplasty may also be completed to correct an individual's nasal function if it was damaged in a past rhinoplasty treatment.
For individuals who are considering revision rhinoplasty, choosing a double board-certified facial plastic and reconstructive surgeon like Dr. Babak Azizzadeh is essential. Choosing an experienced and highly trained facial plastic and reconstructive surgeon will provide an individual with the best results possible. To find out if you are a candidate for a revision rhinoplasty, schedule a consultation with Dr. Azizzadeh. After he assesses your nose he will be able to tell you the exact procedures he needs to perform and how long your revision rhinoplasty recovery will take. However, keep in mind that every patient is unique and everyone heals differently.
Revision rhinoplasty is an outpatient procedure that commonly takes between 1.5 and 4 hours to complete. However, Dr. Azizzadeh may require additional time to perform a revision rhinoplasty based on the surgery's complexity.
In most cases, a revision rhinoplasty patient will be able to return home the same day that the surgery is performed. This individual will need a friend or family member to drive him or her to and from the surgery center and wait during treatment. It is also important to have someone to stay with you for the first 24 hours following surgery.
The recovery period for revision rhinoplasty typically lasts one to two weeks, and an individual lwill need to stay home from work for seven to 10 days following surgery. A splint will be placed on a revision rhinoplasty patient's nose after the procedure, and this splint will be removed approximately one week later. The majority of revision rhinoplasty patients do not require nasal packing.
Revision rhinoplasty patients can expect to experience swelling, pressure and pain/discomfort in the first few days after surgery. Dr. Azizzadeh will prescribe his revision rhinoplasty patients an oral pain medication to help manage post-operative pain.
Breathing through the nose sometimes can be difficult for revision rhinoplasty patients in the first couple of days following surgery. The patient should be able to breath very clearly within two weeks of the surgery.
A revision rhinoplasty patient should be able to return to light activities within 48 hours of treatment, such as walking around the house. He or she should try to avoid any activities that may cause the nose to bleed, such as bending over, heavy lifting and blowing the nose for approximately three weeks. Furthermore, medications such as Advil and Motrin should not be used for two weeks following revision rhinoplasty, as they may interfere with a patient's recovery.
Revision rhinoplasty patients must keep their head elevated while resting, relaxing or sleeping for at least one to two weeks following surgery to minimize bruising or swelling.
Lastly, it is important to note that revision rhinoplasty recovery is a long-term process. A revision rhinoplasty patient should meet with Dr. Azizzadeh every three months in the first year after surgery and annually afterward.
A revision rhinoplasty patient should be able to see full results within one to two years of treatment. Regular consultations with Dr. Azizzadeh will ensure that a patient's recovery remains on track.  If you live out of town, Skype appointments with Dr. Azizzadeh are possible!