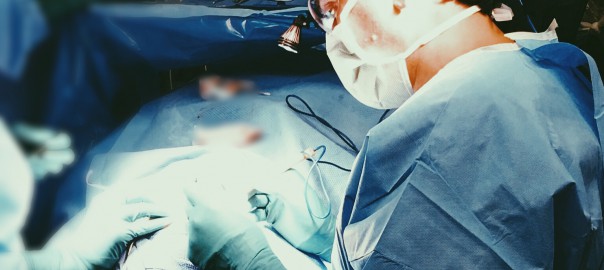 How Much Time Should You Take Off After a Facelift
A facelift is a customized procedure to rejuvenate one's facial appearance. As such, this plastic surgery procedure remains exceedingly popular, which is reflected in recent data.
The American Society of Plastic Surgeons (ASPS) reported more than 128,000 facelift surgeries were performed in the United States in 2014. In addition, ASPS noted that facelifts ranked among the top five cosmetic surgical procedures in 2014 and continue to be a top plastic surgery procedure for men and women nationwide.
Ultimately, a facelift helps an individual reduce many visible signs of aging in the face and neck, including:
Excess fatty deposits beneath the chin and jaw
Sagging that occurs in the middle of the face
Facial asymmetry due to the aging process
Loss of skin elasticity and collagen
Dynamic and deep expression lines
Creases that stretch below the lower eyelids or along the nose to the corner of the mouth
Before an individual considers a facelift, however, it is important to understand how the procedure is performed and what the recovery process entails.
How Is a Facelift Surgery Performed?
The first step in undergoing facelift surgery is the consultation with an experienced board certified facial plastic surgeon, like Dr. Babak Azizzadeh. At this time, Dr. Azizzadeh will listen to the patient's anti-aging goals, evaluate their signs of aging and address the patient's concerns and questions. Together the patient and Dr. Azizzadeh will decide the best approach to facelift surgery. In some cases, Dr. Azizzadeh may also recommend non-surgical facelift options, such as:
Botox
Dermal fillers
Ultherapy
Kybella
Laser skin resurfacing
Skincare routine
During facelift surgery, Dr. Azizzadeh will remove excess skin and fatty tissues from underlying muscle and fascia (connective tissue). Many patients will also benefit from fat grafting, which adds volume back to the face. Adding volume is one of the key components in producing natural looking results and avoiding that overly tightened appearance.  Lastly, Dr. Azizzadeh will place a drain to collect excess fluid and apply bandages accordingly.
How Long Does It Take to Recover After a Facelift?
Every patient has a different experience during the recovery process. The initial recovery period generally takes three to four weeks but internal swelling can take up to about 6 months to resolve completely. Below is some general information on the facelift healing process:
Bruising – Lasts between one to two weeks.
Swelling – May last one to three weeks and varies based on the surgical techniques, individual's healing process and the actual surgeries that were completed.
Ear Numbness – Will last approximately eight weeks. However, ear numbness and shooting and/or throbbing ear pain sometimes lasts beyond eight weeks in a small portion of patients.
Tightness – Lasts approximately six to eight weeks.
A patient usually can return to work and everyday social functions within about 10 to 14 days of a facelift and begin regular exercise after three to four weeks. You must receive clearance from Dr. Azizzadeh to resume your exercise routine. Furthermore, a patient will be ready to attend black-tie functions and other important events about four weeks.
Schedule a Consultation with Dr. Azizzadeh Today
Dr. Azizzadeh of the CENTER for Advanced Facial Plastic Surgery is a double board certified facial plastic and reconstructive surgeon and is highly sought after by the media for his expertise in facial plastic surgery. In fact, many patients fly in from around the globe to have surgery with Dr. Azizzadeh, and his patients include celebrities, CEOs and international dignitaries.
Today, Dr. Azizzadeh has made his CENTER a destination for patients of facial plastic surgery, and individuals can reap the benefits of Dr. Azizzadeh's facial plastic surgery expertise by booking a consultation today.
To schedule a facelift consultation with Dr. Azizzadeh, please contact the CENTER at (310) 657-2203 or fill out an online contact form.