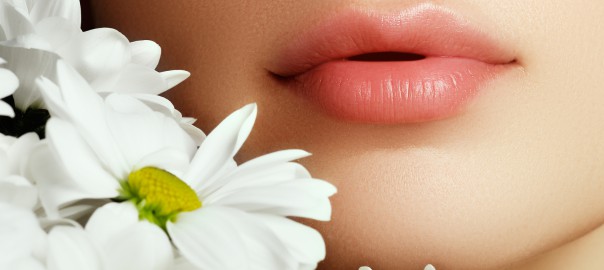 FDA Approves JUVÉDERM VOLBELLA XC Injectable Gel for Lip Augmentation
The U.S. Food and Drug Administration (FDA) has approved an injectable gel that could make a world of difference for women who are considering lip augmentation.
This injectable gel, JUVÉDERM VOLBELLA® XC, is designed to help adults minimize the appearance of perioral rhytids, i.e. perioral lines, by adding volume to the lips to smooth out the lines.
In addition, clinical trials indicated that JUVÉDERM VOLBELLA XC enabled many  patients to boost lip fullness and enhance the appearance of lines around the mouth.
What Does JUVÉDERM VOLBELLA XC Offer Lip Augmentation Patients?
The FDA's approval of VOLBELLA XC may make it easier for many women to enjoy the benefits of lip augmentation.
Lip augmentation represents a revolutionary cosmetic surgery, one that can help a patient improve the fullness of the lips quickly and efficiently.
The procedure usually involves dermal fillers that are injected into the lips around the mouth. Many of these dermal fillers include hyaluronic acid injectable gel, such as Juvederm, which is a substance that is naturally found in the body that has been shown to increase the volume of the lips.
VOLBELLA XC is the newest hyaluronic acid injectable gel to provide patients with beautiful lip enhancements.  VOLBELLA XC was evaluated in several clinical trials, including a U.S. study of 168 subjects. In the study, a five-point scale was used to evaluate the product's ability to boost lip fullness, and a four-point scale was utilized to score the effectiveness of the product for smoothing lines around the mouth. The study revealed that roughly two-thirds of adults who were treated with VOLBELLA XC enhanced lip fullness and reduced perioral lines through one year. Also, the study highlighted the safety of VOLBELLA XC for adults.
Many of the side effects of the injectable gel included those commonly associated with traditional lip augmentation, such as bruising and swelling for up to 1 week after injections.
How Can VOLBELLA Help You?
VOLBELLA XC is now available to adults over the age of 21. However, it is important to find an expert plastic surgeon to administer this injectable gel properly.
When it comes to finding the best lip injector, there may be no better option than Dr. Babak Azizzadeh, MD, FACS, of the CENTER for Advanced Facial Plastic Surgery. Dr. Azizzadeh prefers a natural appearing outcome for his patients, and will not overfill the lips. Dr. Azizzadeh and his patients have been very happy with the results of VOLBELLA XC injections because it is a very soft product that naturally enhances the projection and shape of the lips.
Dr. Azizzadeh is an experienced facial plastic surgeon, and some of his professional accomplishments include:
Double board certification in plastic and reconstructive surgery.
International recognition for his proficiency in plastic surgery.
Appearances on "The Oprah Winfrey Show," "The Doctors" and other TV shows.
Dr. Azizzadeh puts patient education first and take as much time as necessary with each patient to teach them about the ins and outs of lip augmentation, ensuring the patient understands how VOLBELLA XC works and what to expect before, during and after lip augmentation. As such, Dr. Azizzadeh will go above and beyond the call of duty to ensure a patient receives the comprehensive care they deserve.
Schedule a Consultation with Dr. Azizzadeh
To learn more about VOLBELLA XC injectable gel and the benefits of lip augmentation, please contact Dr. Azizzadeh at the CENTER for Advanced Facial Plastic Surgery today.