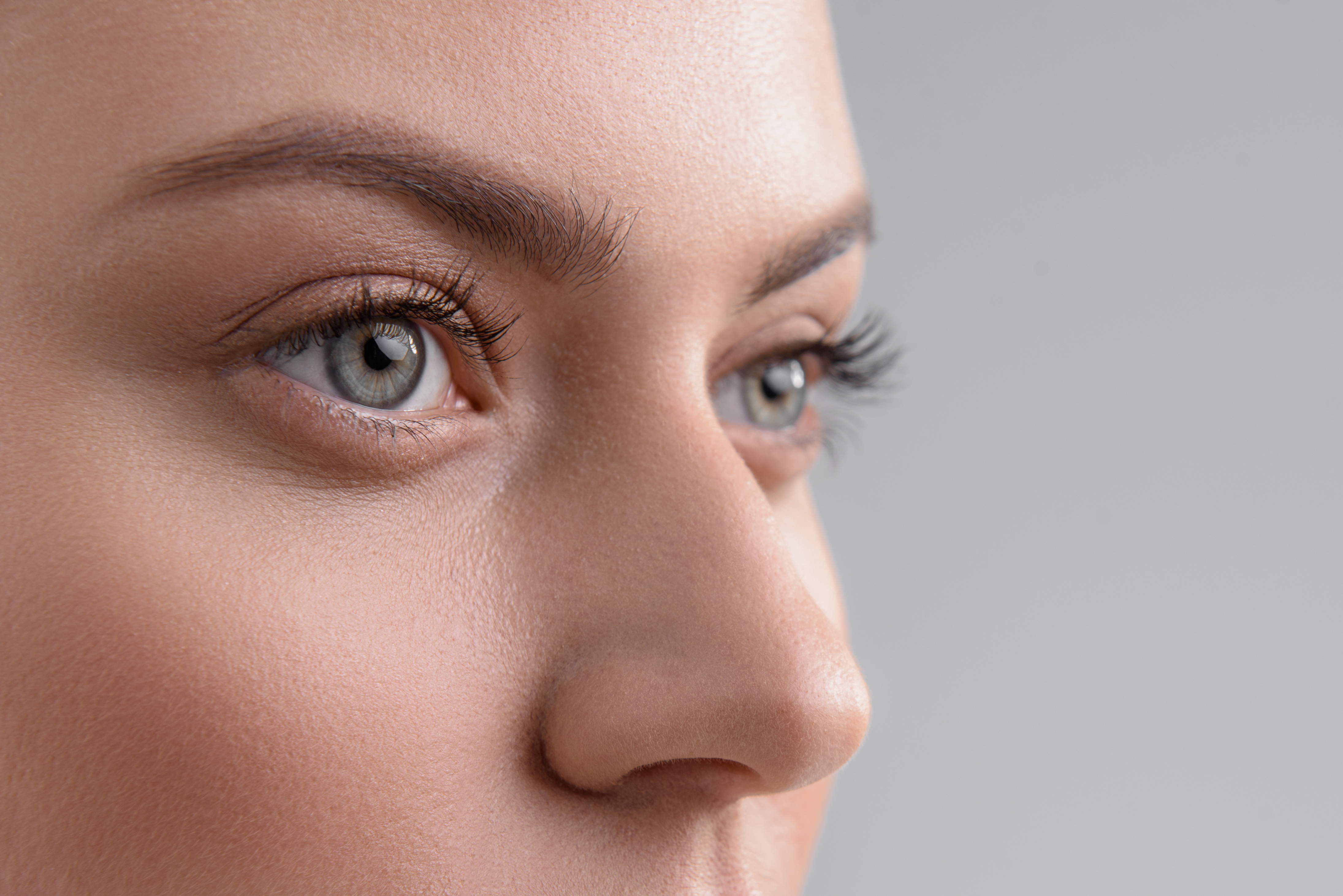 How to Care for Rhinoplasty Stitches
Taking care of rhinoplasty stitches following nose surgery is critical to achieve the best-possible treatment results. Fortunately, proper care of rhinoplasty stitches can be simple.
A rhinoplasty patient must keep his or her external stitches clean and dry following treatment. Meanwhile, dissolvable stitches inside the nose will disappear on their own within about a week of surgery.
Hydrogen peroxide and antibiotic ointment often help dissolve rhinoplasty stitches inside the nose. A rhinoplasty patient should apply hydrogen peroxide to the suture lines inside the nose once a day with a Q-tip. Also, a rhinoplasty patient should apply antibiotic ointment to the nostrils and incision area twice a day.
We recommend using a humidifier to keep moisture in the air while you heal. Although a rhinoplasty patient can shower as long as they cover their nose with a piece of plastic, baths prove to be a better option to keep the nose dry in the days following nose surgery.
External rhinoplasty stitches are typically removed within one week of treatment. However, if persistent bleeding, redness, fever, infection or other problems occur near a patient's rhinoplasty stitches, this individual should notify his or her facial plastic surgeon immediately. That way, a rhinoplasty patient can quickly address these issues.
Long-Term Rhinoplasty Care Tips
A rhinoplasty may require only a few hours to complete, but a patient who wants to get the best nose job results requires a long-term commitment to nose care and maintenance. There are several ways a patient can take care of his or her nose after a rhinoplasty surgery, and these include:
Use cold compresses on the eyes and cheeks for the first three days following surgery; after the first three days, use a warm compress on facial areas where persistent bruising is present.
Keep the head elevated for at least one to two weeks following surgery.
Avoid strenuous activity for at least three weeks following a rhinoplasty surgery.
Protect the nose from excessive sun exposure for at least three months after surgery; a rhinoplasty patient should wear a brimmed hat and use sunblock with a sun protection factor (SPF) of 15 or higher.
At the CENTER for Advanced Facial Plastic Surgery, patient satisfaction is key. Dr. Babak Azizzadeh, a globally renowned facial plastic and reconstructive surgeon and nose surgery expert, works with patients throughout their rhinoplasty recovery to ensure they can enjoy the best-possible treatment results.
Dr. Azizzadeh's goal is to help a rhinoplasty patient achieve a beautiful, natural-looking nose that complements his or her facial features. To accomplish this goal, Dr. Azzizadeh provides rhinoplasty patients with in-depth instructions about how to care for rhinoplasty stitches and address bruising, swelling and other post-rhinoplasty symptoms.
Rhinoplasty is a complex procedure, and it may take at least a year until a patient enjoys the full results of his or her nose job. Dr. Azizzadeh strives to ensure a rhinoplasty patient's recovery remains on track, and he requests periodic appointments to monitor a patient's progress. These appointments allow Dr. Azizzadeh to identify any potential rhinoplasty recovery issues before they escalate.
Dr. Azizzadeh is happy to teach patients about all aspects of rhinoplasty surgery and help them achieve their desired nose job results. To find out more, please contact the CENTER today at 310-657-2203 to schedule a consultation with Dr. Azizzadeh.