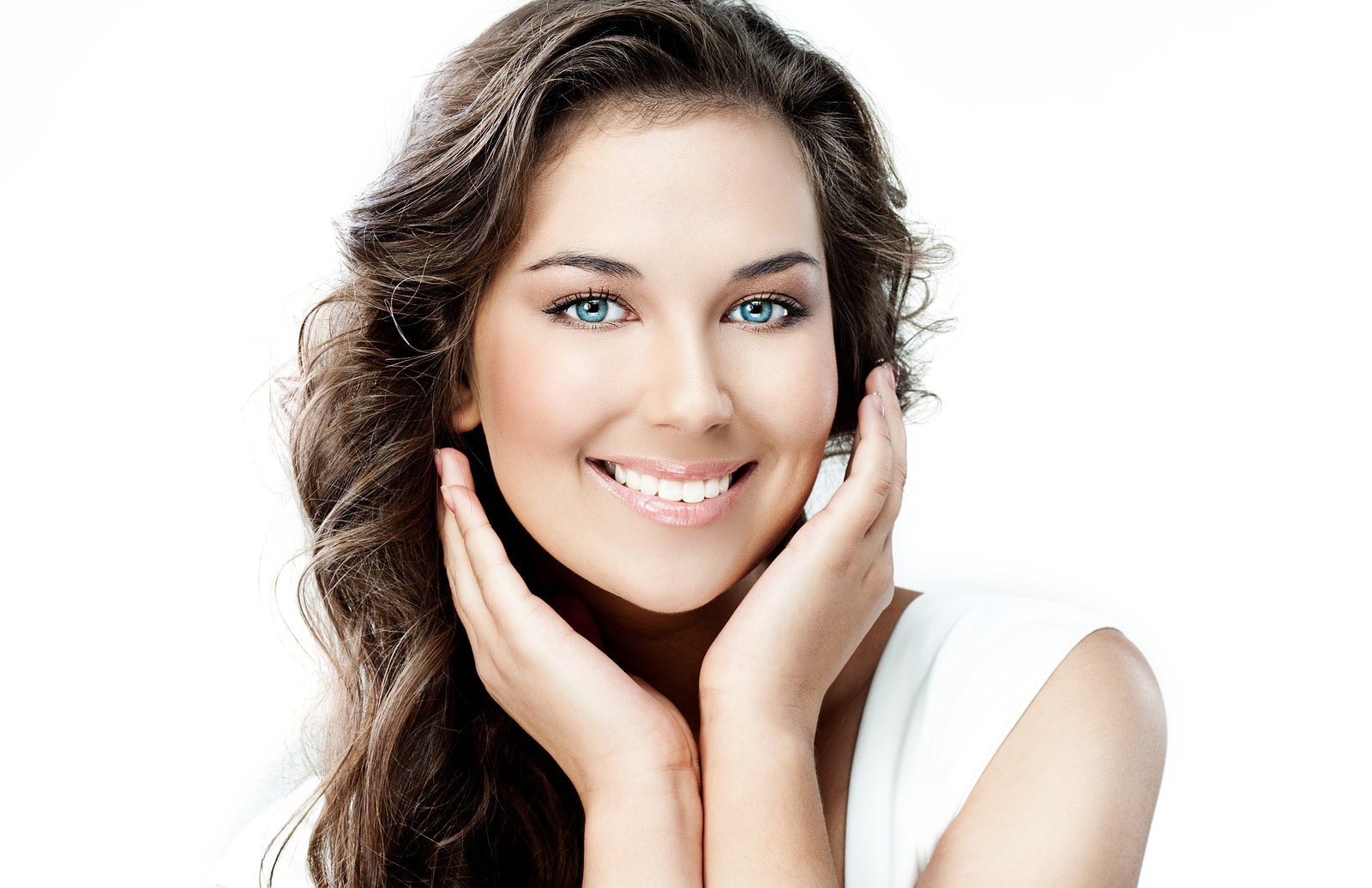 The Rising Popularity of Preventative Botox
Preventative Botox is becoming exceedingly popular among Millennials, i.e. men and women born after 1980. It involves the use of injectable Botox treatments to stop excessive facial muscle movements. As a result, preventative Botox treatments reduce the risk of wrinkles and other visible signs of aging in the face.
For people who are considering preventative Botox, a clear understanding of the treatment is a must. Those who know how Botox works can determine if the treatment is a safe, effective option to prevent wrinkles.
Is Botox Actually Preventative
With preventative Botox treatments, people in their 20s and 30s can take a proactive approach to stop wrinkles and other facial blemishes before they develop. Yet, preventative Botox – like most facial rejuvenation treatments – offers no guarantees. Even if Millennials receive regular Botox injections, they may still be susceptible to crow's feet, frown lines, and other facial blemishes.
How Does Botox Prevent Wrinkles?
Botox is derived from the onobotulinumtoxinA toxin, which restricts muscle movement. It blocks various chemical signals that cause muscles to contract. In doing so, Botox temporarily relaxes facial muscle movement.
With Botox, patients can receive injections into the forehead and around the eyes. Botox injections will limit muscle movement in these treatment areas. As such, the injections can reduce the appearance of wrinkles or prevent them from forming.
Why Is Botox So Popular?
Botox popularity is increasing. The American Society of Plastic Surgeons (ASPS) reported nearly 7.7 million Botox treatments were performed in the United States in 2019. This represented an 878% increase from 2000.
There are many reasons why Botox is a top cosmetic treatment, including:
Proven Results: Botox is clinically proven to treat facial wrinkles.
No Surgery Required: Botox involves the use of injections, so patients won't have to go under the knife during treatment.
Fast Treatment: A Botox treatment can be administered in only minutes.
No Downtime: Patients won't have to worry about downtime after Botox injections; instead, they can resume their normal activities immediately following treatment.
Perhaps it is easy to understand why Botox popularity continues to rise. However, those who are considering preventative Botox must consider all of their facial rejuvenation treatment options closely. This ensures that people can determine if preventative Botox or other treatment options can help them accomplish their facial rejuvenation goals.
What Preventative Botox Alternatives Are Available?
Botox is one of several non-surgical treatment options available to help people combat facial wrinkles. Along with Botox, other non-surgical cosmetic treatment options for facial wrinkles include:
Juvederm: The Juvederm family of dermal fillers consists of gel-like injectables that have a high concentration of cross-linked hyaluronic acid. It can help people correct facial wrinkles, nasolabial folds, and volume loss.
Microneedling: During a microneedling procedure, tiny needles are inserted into a patient's face. These needles stimulate the growth of collagen and elastin in the skin and rejuvenate its appearance.
Laser Skin Resurfacing: DOT Deka laser skin resurfacing can be used to treat facial wrinkles, scars, and other blemishes.
For people who want to reduce facial wrinkles for an extended period of time, facelift surgery can be ideal. Unlike Botox or other minimally invasive cosmetic treatments, a facelift can deliver facial rejuvenation results that remain intact for many years.
Is Preventative Botox Right for Me?
There is no shortage of treatment options to people who want to reduce or prevent facial wrinkles. It helps to examine these options, weigh their pros and cons, and consider all factors relating to treatment. This allows people to determine which treatment option can deliver the optimal results.
For those who are considering preventative Botox or other treatments to minimize the risk of facial flaws, it is important to work with an expert facial plastic and reconstructive surgeon. Together, an expert facial plastic and reconstructive surgeon and their patient can develop a safe, effective plan to address facial blemishes both now and in the future. Perhaps best of all, the surgeon can tailor a preventative Botox treatment plan to their patient, so he or she can achieve the optimal results.
Why Should You Choose Dr. Azizzadeh for Preventative Botox?
Although preventative Botox is generating interest from many Millennials, it won't necessarily help all individuals combat the visible signs of aging in the face. In some instances, individuals may benefit from Botox treatments to address facial blemishes. Or, in other cases, a combination of Botox and other non-surgical or surgical facial rejuvenation treatments may be ideal.
At the CENTER for Advanced Facial Plastic Surgery, Dr. Babak Azizzadeh takes a personalized approach to preventative Botox and other facial rejuvenation treatments. Dr. Azizzadeh's goal is to help a patient achieve a balanced, natural-looking and youthful facial appearance. To accomplish this goal, Dr. Azizzadeh works closely with a patient, develops a custom treatment plan and implements this strategy over time. That way, Dr. Azizzadeh helps a patient limit the risk of facial blemishes that otherwise affect his or her facial appearance.
Thanks to Dr. Azizzadeh, an individual can determine if Botox is the right choice based on his or her facial rejuvenation treatment goals. Dr. Azizzadeh first meets with a patient and performs a comprehensive evaluation prior to administering treatment. He learns about a patient, understands his or her treatment goals and plans accordingly. By doing so, Dr. Azizzadeh enables a patient to receive a personalized facial rejuvenation treatment.
If Dr. Azizzadeh determines Botox is the best course of action for a patient, he will next explain how Botox treatments work. Dr. Azizzadeh describes what a patient should expect during a typical Botox treatment, how long a Botox procedure takes and when he or she will start to see treatment results. He responds to a patient's Botox concerns and questions to help him or her make an informed treatment decision, too.
Additionally, Dr. Azizzadeh offers post-treatment guidelines to Botox patients. The side effects of a Botox treatment vary based on the patient and may last up to one week following a procedure. Common Botox side effects include:
Stinging: May occur at the injection site for about 10 to 15 minutes after treatment.
Swelling: May occur at the injection site and linger for a few days after treatment.
Redness: May occur at the injection site; generally, makeup can be applied to minimize redness after treatment.
Dr. Azizzadeh also provides skin care tips to Botox patients. He typically recommends Botox patients avoid excess sun exposure and heat until any swelling or redness disappears. Dr. Azizzadeh requests Botox patients apply sunscreen with a sun protection factor (SPF) of 30 or more before going outside after Botox treatments as well. With these skin care measures, a Botox patient can increase the likelihood of quickly and safely achieving his or her desired treatment results.
Schedule a Preventative Botox Treatment Consultation with Dr. Azizzadeh
Preventative Botox can be beneficial. But, it is paramount to evaluate preventative Botox in relation to other facial rejuvenation treatment options. This allows a patient to determine if preventative Botox or another treatment is the best option to correct facial wrinkles.
When it comes to preventative Botox or other facial rejuvenation treatments, it is always a good idea to work with an expert facial plastic and reconstructive surgeon. Fortunately, Dr. Azizzadeh is available to provide Millennials and all others with personalized facial rejuvenation treatments. To find out more about preventative Botox and other facial rejuvenation treatments, please contact us online or call us today at 310-657-2203 to schedule a consultation with Dr. Azizzadeh.