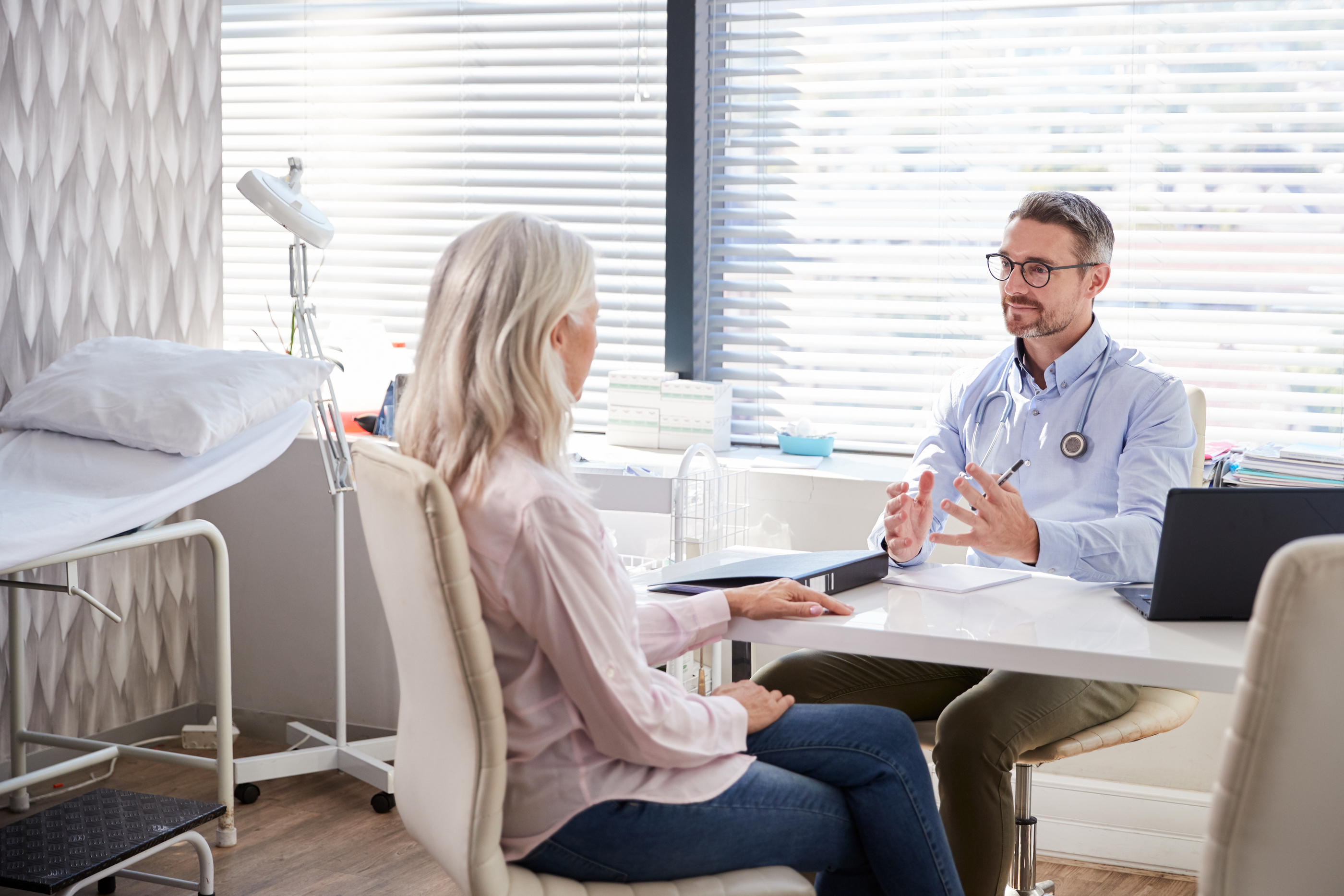 Choosing the Right Facial Plastic Surgeon: Best Questions to Ask
Facial plastic surgeons possess a wide range of specializations and skills. For people who are looking to undergo facial plastic surgery, it is essential to choose a facial plastic surgeon who knows how to safely and effectively perform a desired procedure. This ensures a patient can work with an expert facial plastic surgeon to achieve his or her desired treatment results.
When it comes to choosing the right facial plastic surgeon, there is no need to take shortcuts. Now, let's look at 10 questions to use to evaluate a facial plastic surgeon.
1. Are you board-certified by the American Board of Plastic Surgery (ABPS)?
ABPS promotes safe, ethical and efficacious plastic surgery to the public — and only the best surgeons earn ABPS certification. To become ABPS-certified, a surgeon must meet training requirements, as well as pass surgery examinations. Dr. Babak Azizzadeh of the CENTER for Advanced Facial Plastic Surgery is board-certified by ABPS, along with the American Board of Facial Plastic & Reconstructive Surgery and American Board of Otolaryngology. He has comprehensive facial plastic surgery expertise and works closely with patients to help them accomplish their treatment goals.
2. Are you a member of the American Society of Plastic Surgeons (ASPS)?
ASPS is the world's largest plastic surgery specialty organization. It was founded in 1931 and represents 93% of all U.S. board-certified plastic surgeons. Like ABPS, ASPS is committed to patient safety, and it promotes high standards of training and ethics among plastic surgeons. Dr. Azizzadeh is an ASPS member, and by choosing Dr. Azizzadeh for facial plastic surgery, an individual can work with a facial plastic and reconstructive surgeon who will take a safe, dependable approach to any procedure.
3. How many surgeries have you performed?
Professional experience is key, particularly when it comes to choosing the right surgeon for facial plastic surgery. A facial plastic surgeon who has performed many procedures over the years likely has perfected his or her surgery technique. Meanwhile, this surgeon understands the ins and outs of different facial plastic surgery procedures and knows what it takes to help his or her patient achieve the best results.
4. Do you have hospital privileges to perform a surgical procedure?
A facial plastic surgeon performs procedures in an operating room. However, if complications arise during surgery, it is paramount that this surgeon can take his or her patient to the hospital. Most hospitals have strict requirements relating to facial plastic surgeon training and safety, and as such, will only grant operating privileges to surgeons who meet these mandates.
5. Do you use anesthesia during facial plastic surgery?
Anesthesia helps limit pain and improve a patient's facial plastic surgery experience. It must be provided by a highly trained specialist who monitors its effects on a patient.
6. Can I see before and after photos of past patients?
Choosing the right facial plastic surgeon requires a person to evaluate a surgeon's prior work. By asking to see before and after photos of past patients, an individual can get a good idea about how a facial plastic surgeon helps a patient achieve his or her desired results.
7. Can you provide patient references?
It often helps to speak directly to a facial plastic surgeon's past clients before choosing him or her to perform a procedure. This helps a person learn what it will be like to work with a facial plastic surgeon throughout the surgery process. Plus, it enables a person to receive unprecedented insights into all aspects of the patient experience.
8. What is your complication rate associated with facial plastic surgery?
Both a facial plastic surgeon and his or her patient expect the best results from a procedure. At the same time, facial plastic surgery complications sometimes occur, and understanding the worst-case scenarios associated with a surgery helps an individual make an informed decision about a surgeon. Thus, it is essential to ask a facial plastic surgeon about his or her complication rate — that way, this individual can feel confident in his or her surgeon's ability to limit risk during treatment.
9. How much will it cost to undergo facial plastic surgery?
Anesthesia fees, operating room costs and other facial plastic surgery expenses add up quickly. In most instances, a facial plastic surgeon can provide a written breakdown of all costs associated with surgery. He or she can also explain facial surgery fees and respond to any billing concerns or questions.
10. Why should I choose you over other facial plastic surgeons?
The ideal facial plastic surgeon possesses the right combination of education, experience and expertise. This surgeon is also willing to talk to a patient and address his or her facial plastic surgery concerns and questions at any time. As a result, the ideal facial plastic surgeon goes the extra mile to support a patient at every stage of treatment.
Dr. Azizzadeh understands the challenges commonly associated with choosing the right surgeon. To address these challenges, Dr. Azizzadeh takes a holistic approach to patient care. Dr. Azizzadeh is globally recognized for his facial plastic and reconstructive surgery expertise, and he is happy to share his knowledge with patients. He also tailors each surgery to his patient to ensure every patient receives a personalized treatment.
Dr. Azizzadeh is available to meet with an individual and discuss facial plastic surgery options. To schedule a free consultation with Dr. Azizzadeh, please call us today at 310-657-2203.