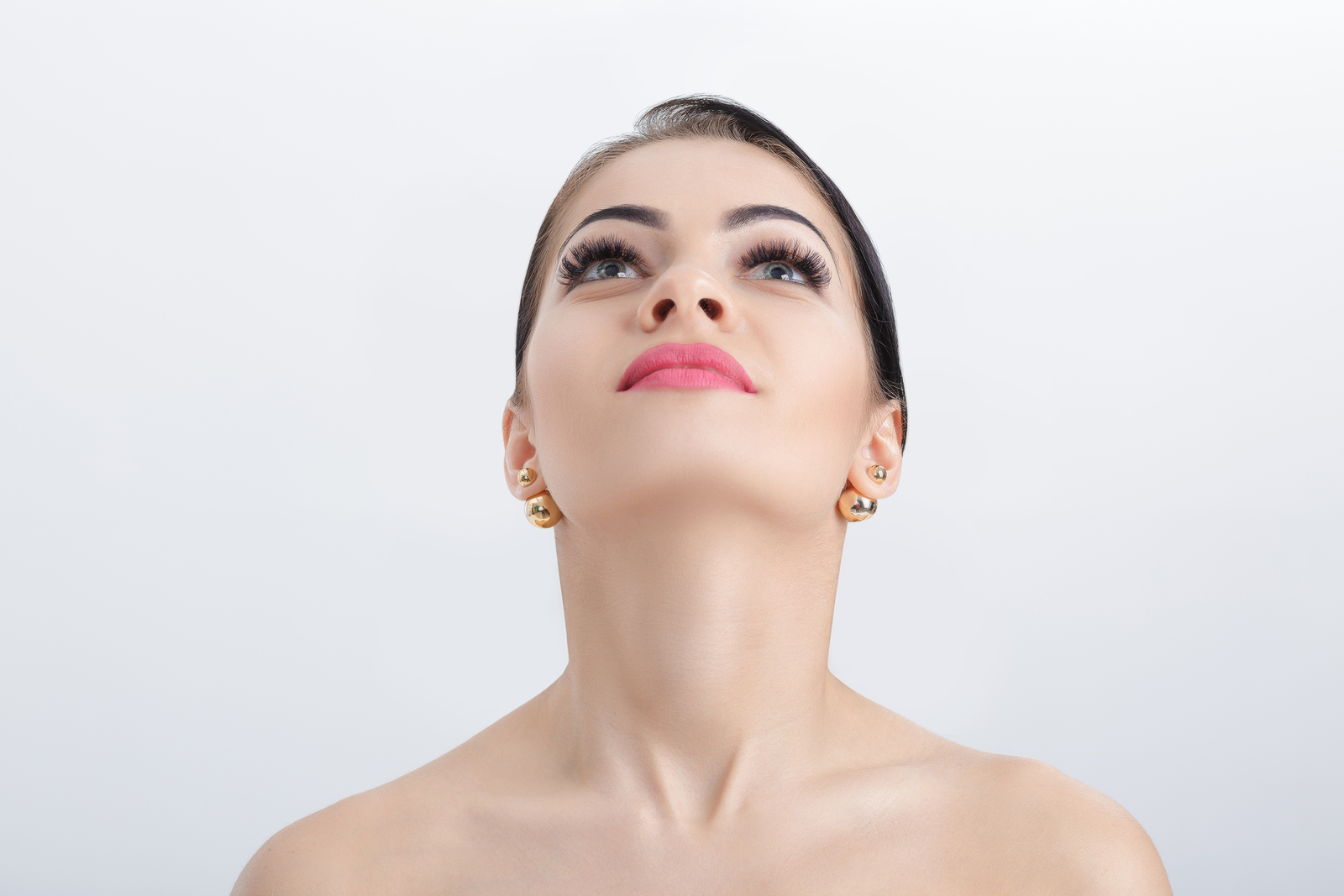 Frequently Asked Questions About Neck Lift Surgery
Neck lift surgery is a cosmetic procedure designed to help an individual enhance the appearance of the neck, jawline and throat. It enables a person to eliminate fat deposits and tighten the skin on the neck. As a result, a neck lift allows a person to achieve a naturally beautiful neckline.
Dr. Babak Azizzadeh of the CENTER for Advanced Facial Plastic Surgery is board-certified in facial plastic and reconstructive surgery and head and neck surgery. With his unique expertise, Dr. Azizzadeh helps patients restore the youthful contours of the neck. Plus, Dr. Azizzadeh always takes a comprehensive approach to neck lift surgery, ensuring a patient can make an informed treatment decision.
Before a patient undergoes a neck lift, Dr. Azizzadeh will teach this individual about all aspects of the surgery. These frequently asked questions about neck lift surgery are addressed prior to scheduling next steps:
Why should a person consider a neck lift?
The skin on the neck can become loose and slack over time. As a person ages, fatty deposits may form under the chin, and muscle banding on the neck may occur. A neck lift helps a person correct these problems. It has been shown to reduce excess skin and muscle laxity on the neck, resulting in a rejuvenated appearance of the neck and throat.
Am I a viable candidate for a neck lift?
Unfortunately, a neck lift won't deliver the same results for all individuals. But with a patient consultation, Dr. Azizzadeh can help a person find the best ways to limit the visible signs of aging in the neck and jawline.
The ideal candidate for a neck lift may display fat deposits and buildup under the chin and around the jowls, combined with laxity of the neck skin or muscles. Additionally, an individual may benefit from a neck lift if loose, excess skin leads to drooping or sagging of skin along the neck.
How is a neck lift performed?
Dr. Azizzadeh's goal is to help a patient enjoy a beautiful, vibrant facial appearance. To accomplish this goal, he may recommend one or both of the following neck lift procedures:
Platysmaplasty: Tightens the underlying muscles in the neck.
Skin-SMAS-Platysma Lift: Lifts and tightens the neck and throat skin.
Dr. Azizzadeh's neck lift recommendations are based upon the degree of lift and tightening required. He customizes a neck lift to a patient's needs, thereby helping an individual get the best-possible outcome.
What should I expect during a neck lift consultation?
A neck lift is a one-of-a-kind surgery, and it is important for an individual to understand how this procedure can be used to address various signs of aging. Therefore, Dr. Azizzadeh will request a neck lift consultation to help a patient develop a safe, effective anti-aging treatment plan. Dr. Azizzadeh will educate a patient about neck lift surgery and respond to treatment concerns and questions. In some instances, Dr. Azizzadeh may even recommend a neck lift be completed in combination with other treatments, including:
Facelift
Laser skin resurfacing
Submental liposuction
Botox
Dermal fillers
Laser skin resurfacing
To find out more about neck lift surgery, please contact us today at 310-657-2203 to schedule a consultation.