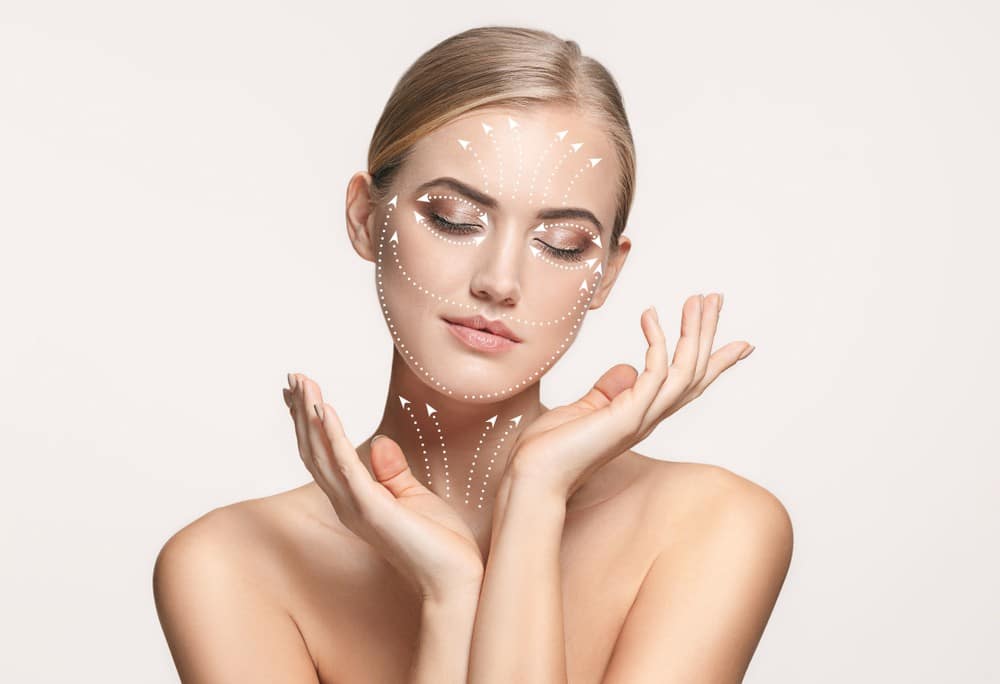 How Do Facial Fillers Feel?
Facial fillers are top choices for people who want to revitalize the facial appearance without going under the knife. To prepare for a facial filler procedure, it is important to understand how it feels to receive these injectable medications.
Do Facial Fillers Hurt?
Facial fillers can sound painful at first, as facial filler treatments involve injections of medications into the cheeks, lips, and other areas of the face. Yet, facial filler injections performed by Dr. Babak Azizzadeh of the CENTER for Advanced Facial Plastic Surgery are designed to limit pain and enhance the facial appearance.
Dr. Azizzadeh is world-renowned for his facial plastic and reconstructive surgery expertise, and he tailors each facial filler treatment to his patient. First, Dr. Azizzadeh meets with a patient to discuss facial fillers and other non-surgical and surgical facial rejuvenation treatments. Dr. Azizzadeh then determines if a patient is a good candidate for facial fillers. In some cases, Dr. Azizzadeh recommends facial fillers be performed in combination with a fat transfer to face or another surgical procedure.
Once Dr. Azizzadeh and his patient agree to a facial filler treatment strategy, the pair puts this plan into action. Dr. Azizzadeh explains all aspects of a facial filler treatment to his patient, as well as offers insights into the side effects of facial fillers.
What Are the Side Effects of Facial Fillers?
Some patients experience bruising, redness, and swelling following facial filler injections. In certain instances, facial filler patients also experience pain and itching, along with infections, lumps, and skin discoloration. In addition, serious side effects of facial fillers include scarring, partial vision loss or blurred vision, and allergic reactions.
Most side effects of facial fillers are only temporary, and they will disappear within a few days or weeks of treatment. In rare cases, side effects can persist for months or years after a facial filler procedure.
The side effects of facial fillers are sometimes unavoidable, but an expert facial plastic and reconstructive surgeon like Dr. Azizzadeh works diligently to limit facial filler side effects. In doing so, a patient can receive comprehensive insights into facial fillers before treatment and minimize the risk of complications.
Dr. Azizzadeh performs a full medical evaluation to determine if there are any risks that could put a patient's health in danger during a facial filler procedure. If Dr. Azizzadeh believes a facial filler procedure is too dangerous for a patient, he offers alternative treatment options.
Types of Facial Fillers
Some of the most-popular facial fillers available today include:
Restylane
To date, more than 30 million Restylane facial rejuvenation treatments have been performed worldwide. These hyaluronic acid fillers smooth away facial wrinkles and folds, as well as bolster the appearance of the lips. Several Restylane products are available, including Restylane Refyne and Defyne that feature XpresHAn Technology™ that helps improve skin flexibility so patients can make natural facial expressions.
Radiesse
Radiesse smooths moderate to severe facial wrinkles and folds. It often lifts and defines the face and delivers long-lasting and natural-looking facial rejuvenation treatment results. In a recent study of 1,000 Radiesse patients, 80% reported a high satisfaction rate with long-lasting results 12 months after treatment, without retreatment. 
Sculptra
Sculptra is designed to replace lost collagen in the facial skin. It diminishes the appearance of facial wrinkles and helps restore the skin's structure and volume. Sculptra also delivers results that can last more than two years — in fact, some research indicates 80% of Sculptra patients were still satisfied with their treatment 25 months following their most recent injection.
Belotero
Belotero is a prescription dermal filler that treats moderate to severe nasolabial folds (facial folds or wrinkles that extend from the side of the nose to the corner of the mouth). It consists of hyaluronic acid that integrates itself into the facial skin during treatment. The result: Belotero temporarily corrects facial lines and wrinkles.
Juvederm
Juvederm includes five facial filler products designed to plump the lips, smooth facial lines, and lift and contour the cheeks. The results of Juvederm can be significant, too. For instance, research shows that 98% of Juvederm Volbella XC patients report improvement in satisfaction at three months, and 90% of Juvederm Voluma XC patients report improvement in satisfaction at six months.
In addition to the aforementioned facial fillers, Dr. Azizzadeh sometimes recommends Botox injections for people who are considering non-surgical facial rejuvenation.
Botox is an injectable prescription that temporarily smooths fine lines and wrinkles in the face. It reduces excess movement of facial muscles that otherwise contributes to visible signs of aging.
Which Facial Filler Treatment Is the Right Choice?
The right facial filler varies based on the patient. So, a patient should work with a facial plastic and reconstructive surgeon like Dr. Azizzadeh to find out which facial filler can provide the optimal results.
Dr. Azizzadeh evaluates a patient's appearance and treatment goals closely. He then develops a facial filler treatment plan tailored to his patient. Next, Dr. Azizzadeh discusses the treatment plan with his patient, as well as responds to any patient concerns or questions.
When a facial filler treatment is performed, Dr. Azizzadeh works carefully to inject the right amount of a facial filler into the intended portions of a patient's face. Dr. Azizzadeh also monitors his patient's progress after facial filler injections, and he requests follow-up appointments.
Dr. Azizzadeh is available to respond to concerns or questions at any point after a facial filler injection as well. Thus, if a patient experiences facial filler side effects or has questions about when the results of an injectable will become visible, Dr. Azizzadeh can respond to them.
Benefits of Facial Filler Procedures
Facial filler procedures offer many benefits, including:
Fast Treatment
Whereas a facial rejuvenation surgery can require at least a few hours to complete, a facial filler treatment can usually be completed in just minutes. A facial filler procedure is often simple, and the full results typically become visible within a few days of treatment.
Minimal Downtime
Most patients can resume their normal activities immediately after a facial filler procedure. They can often schedule follow-up appointments at regular intervals to ensure they can maximize the results of facial fillers, too.
Few Side Effects
The side effects associated with facial plastic and reconstructive surgery are far greater than those associated with facial fillers. Regardless of whether a patient selects a facial plastic or reconstructive surgery or facial filler treatment, however, Dr. Azizzadeh does everything possible to reduce risk.
Which Facial Rejuvenation Treatment Option Is Better: Facial Fillers or Surgery?
Facial fillers provide great choices for individuals who want to quickly revitalize the facial appearance. Conversely, it is vital to note that facial fillers are not intended for everyone.
For instance, a study of five patients who received hyaluronic dermal fillers revealed these patients experienced delayed adverse reactions to treatment. Study researchers indicated that patients must be informed of the risks associated with facial fillers due to the possibility of delayed adverse reactions.
Facial fillers only deliver temporary facial rejuvenation results, too. The length of time that facial filler results last varies based on the filler used, but most injectables provide results that last at least a few months. But once the results of a facial filler wear off, a patient will need to undergo a follow-up treatment to correct visible signs of aging in the face once again.
Comparatively, surgery provides a long-term option for people who want to revitalize their facial appearance. Facelifts, neck lifts, and other facial rejuvenation surgeries are available, and they can be performed on patients of all ages.
Dr. Azizzadeh recommends anyone who is considering facial fillers or facial rejuvenation surgery meet with him to discuss treatment options. He is happy to explore different facial rejuvenation treatments and ensure a patient can identify a safe, effective procedure that delivers the desired results.
Is a Facial Filler Treatment Right for You?
Millions of men and women undergo facial filler procedures annually, and these treatments reduce the appearance of frown lines, crow's feet, and other signs of aging in the face. Meanwhile, the best way to determine if a facial filler treatment is the ideal choice is to first meet with Dr. Azizzadeh. This allows an individual to learn about facial fillers and surgical facial rejuvenation treatments, then plan accordingly.
Dr. Azizzadeh is available to meet with a patient to evaluate facial rejuvenation procedures. To learn more or to schedule a consultation with Dr. Azizzadeh, please contact us online or call us today at 310-657-2203.