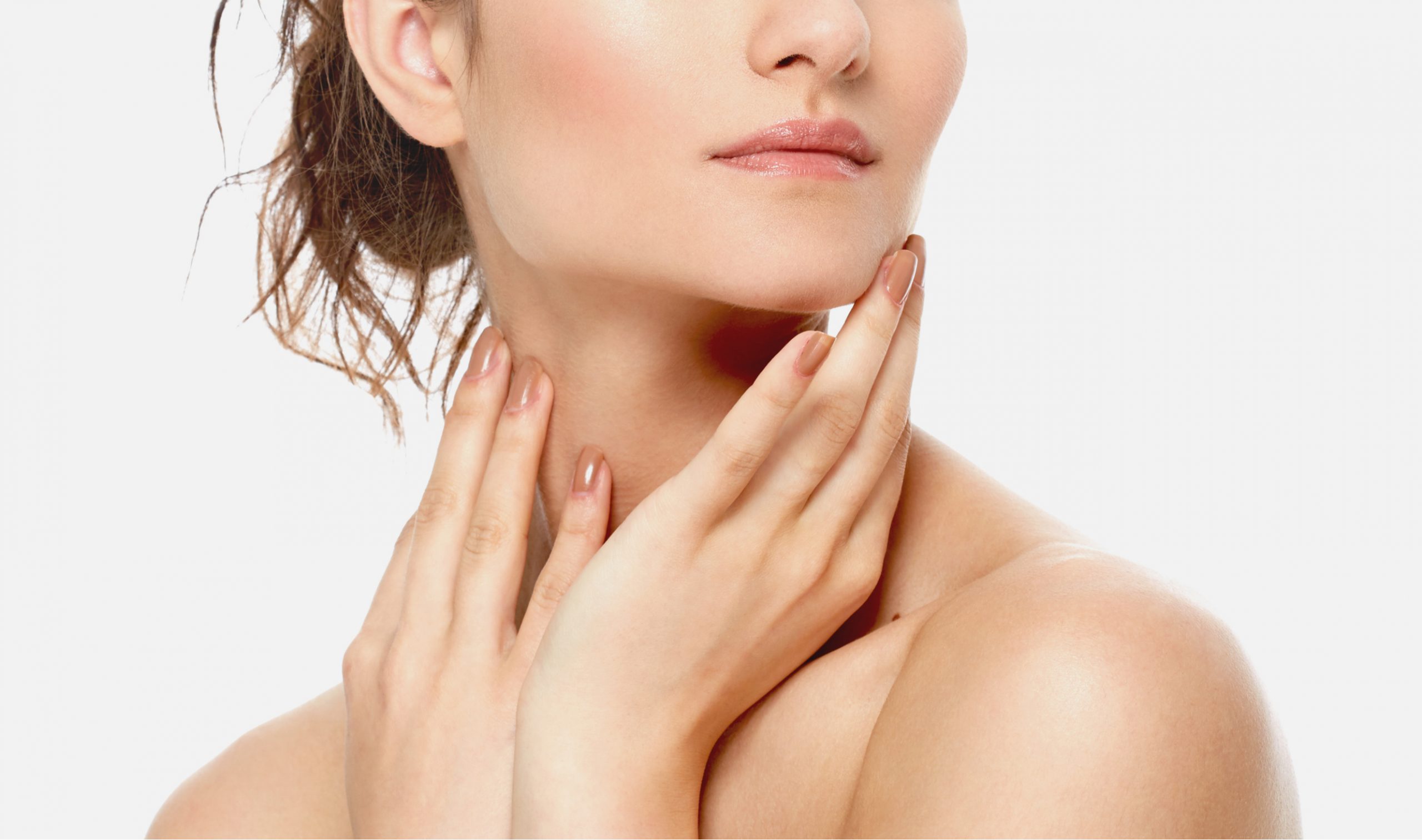 How to Make the Recovery from a Neck Lift Smoother
Neck lift recovery can be complicated, particularly for patients who do not prepare for the days, weeks, and months after surgery. Fortunately, there are many things that a patient can do to limit risk during neck lift recovery, including:
Request a Ride Home from Surgery
When it comes to neck lift surgery, there is no need to leave anything to chance. To start the neck lift recovery process on the right foot, ask a friend or family member for a ride home after treatment. This allows a neck lift patient to return home safely and get help from a loved one in the first stages of recovery.
Get Plenty of Rest
A neck lift patient is sometimes tempted to return to work or school or resume other normal activities immediately after surgery. Yet, neck lift recovery should be the top priority after surgery, and focusing on recovery can help a patient achieve the best results of treatment. A neck lift patient should therefore take at least a week after surgery to focus on rest and recovery.
Wear a Bandage
A bandage is usually required for at least the first week after neck lift surgery. Wear the bandage day and night, and continue to wear the bandage until the doctor says it is safe to stop doing so.
Use a Cold Compress
Apply a cold compress to the neck lift treatment area; this helps alleviate post-neck lift surgery pain. Do not apply ice directly to the neck lift surgery treatment area, as this can hamper blood flow and damage the skin.
Keep the Head Elevated
Neck lift surgery patients should keep the head elevated as much as possible after surgery; this helps minimize post-treatment swelling. In addition, neck lift patients should keep the head straight and avoid excessively twisting or turning the head.
Use Medication
Pain medication is sometimes prescribed for use after neck lift surgery. Take the medication as instructed by a doctor, and do not take any over-the-counter medications unless instructed to do so. In the event that a patient experiences medication side effects after neck lift surgery, notify the doctor immediately.
Avoid Strenuous Activity
Running, weight-lifting, and other strenuous activities should be avoided for a minimum of two weeks after neck lift surgery. Generally, a doctor will provide details about how long a patient should wait before he or she can resume an exercise or workout routine following a neck lift. By following the doctor's recommendation, a patient can avoid potential post-neck lift surgery complications.
Add Fruit to Your Diet
Since a neck lift patient is often less active in the initial days after surgery, adding fruit to a diet can be beneficial. Some neck lift patients experience constipation following surgery, but fruit consumption can help alleviate this issue. Also, patients should consume plenty of liquids, so they can stay hydrated after neck lift surgery
Avoid Alcohol Consumption
The combination of alcohol and prescription medications after neck lift surgery can be dangerous. So, when prescribed medication, neck lift patients should avoid alcohol consumption until the medication is no longer required.
Avoid Smoking
Smoking simultaneously damages the skin and slows neck lift recovery and healing. As such, neck lift patients should avoid smoking in the days and weeks after surgery.
Take Care of the Incision
Neck lift patients often require one or more drainage tubes near the surgery site, and they should be cared for properly. Ask a doctor for full instructions on how to care for drainage tubes and other areas of the incision site to reduce the risk of infection after neck lift surgery.
Wear Sunblock
Use sunblock with a sun protection factor (SPF) of 30 or higher for at least 12 months after neck lift surgery. Whenever possible, a neck lift patient should also wear clothing and accessories to limit the risk of exposing surgical scars to sunlight.
Receive Follow-Up Care
A doctor usually requests a patient return within seven days of neck lift surgery. At this time, the patient's surgical sutures are removed. The doctor can also evaluate a neck lift surgery patient's recovery thus far and respond to any concerns or questions.
Follow the Doctor's Instructions
A doctor's instructions should be followed after neck lift surgery. These instructions are designed to help a patient lower risk and accelerate neck lift recovery. If the patient follows the doctor's instructions closely, he or she can maximize neck lift surgery treatment results.
Reach Out to a Doctor As Needed
A doctor is a valuable resource after neck lift surgery and should be consulted at any point following treatment. Remember, a doctor wants to help a neck lift patient achieve a balanced, natural-looking facial appearance as quickly as possible. If a patient has concerns or questions after neck lift surgery, contact the doctor for support.
Is Neck Lift Surgery Right for You?
Neck lift surgery offers a terrific option for individuals who want to revitalize the skin in the neck and jawline. The procedure can be performed on its own or in combination with other surgical and non-surgical facial rejuvenation treatments to restore youthful contours in the face and neck. Also, a neck lift is commonly used to treat fatty jowls, droopy skin, or a double chin that makes people appear older than their actual age.
Clearly, there is a lot to like about neck lift surgery. For people who are considering a neck lift procedure, the recovery period is a key factor to evaluate prior to treatment. With insights into neck lift recovery, a patient can decide if now is a good time to undergo the procedure.
Along with neck lift recovery, other factors should be considered before a neck lift is completed, such as:
Cost: The cost of neck lift surgery varies based on anesthesia fees, medical tests, facility costs, and other factors.
Risks: The risks associated with neck lift surgery include infection, bleeding, and facial asymmetry.
Prior Medical Conditions: In some instances, a patient is ineligible for a neck lift due to a preexisting medical condition.
Neck lift surgery must be performed by an expert surgeon as well. By choosing neck lift surgery from Dr. Babak Azizzadeh of the CENTER for Advanced Facial Plastic Surgery, a patient can receive extensive support throughout all stages of treatment.
Why Do Patients Choose Dr. Azizzadeh for Neck Lift Surgery?
Dr. Azizzadeh is a globally recognized facial plastic and reconstructive and head and neck surgeon, and he is frequently sought after by international dignitaries, celebrities, and executives for his facial rejuvenation surgery expertise. He helps patients determine which facial rejuvenation treatment can deliver a symmetrical facial appearance in which the eyes, cheeks, chin, and other features complement one another. Plus, Dr. Azizzadeh devotes time and energy to help his patients quickly and safely achieve their treatment goals.
With neck lift surgery, Dr. Azizzadeh first learns about a patient and finds out why this individual is considering treatment. Dr. Azizzadeh next conducts a full evaluation to learn about a patient's medical history and identify any health risks. Finally, Dr. Azizzadeh offers a personalized facial rejuvenation treatment recommendation.
If Dr. Azizzadeh deems neck lift surgery to be the best choice, he teaches a patient about treatment and responds to any concerns or questions. Or, if Dr. Azizzadeh believes neck lift surgery risks are too significant, he offers alternative treatment options.
Dr. Azizzadeh tailors a neck lift to his patient, and he prepares the patient for surgery. In the days leading up to a neck lift, Dr. Azizzadeh offers tips to ensure the patient is calm and ready for the day of surgery. When the day of surgery arrives, Dr. Azizzadeh conducts the procedure as planned and monitors the patient's progress after treatment. Dr. Azizzadeh then requests follow-up appointments in the weeks and months after a neck lift, so he ensures a patient's recovery stays on course.
Typical neck lift surgery results become visible about one year after treatment. Meanwhile, Dr. Azizzadeh keeps in contact with a neck lift patient and is happy to provide support in any way possible. If a patient has neck lift recovery concerns or questions, Dr. Azizzadeh responds to them right away.
Schedule a Neck Lift Surgery Consultation with Dr. Azizzadeh
Dr. Azizzadeh can discuss neck lift surgery and other facial rejuvenation treatment options. He educates his patients about facial rejuvenation procedures and helps them determine if one or more treatments can deliver the desired results. To learn more or to schedule a facial rejuvenation surgery consultation with Dr. Azizzadeh, please contact us online or call us today at 310-657-2203.