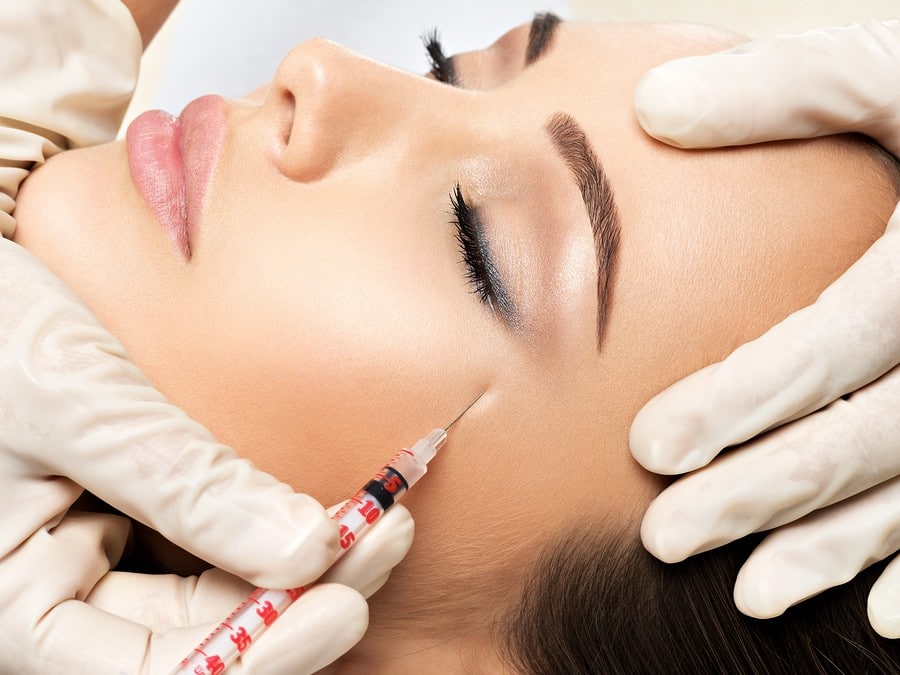 How to Get Rid of Crow's Feet
Crow's feet, wrinkles that form in the corner of the eye, can be treated with Botox injections. By undergoing a Botox treatment program performed by globally recognized facial plastic and reconstructive surgeon Dr. Babak Azizzadeh, a patient can quickly and safely correct crow's feet and other visible signs of aging in the face.
Dr. Azizzadeh is a leading facial plastic and reconstructive surgeon, and he works closely with patients dealing with crow's feet. Initially, Dr. Azizzadeh analyzes a patient's facial appearance to identify the underlying cause of crow's feet. Dr. Azizzadeh then provides a personalized treatment plan to help a patient correct crow's feet. Finally, Dr. Azizzadeh and his patient work together to execute the treatment plan and achieve the optimal results.
For patients who are concerned about crow's feet, a consultation with Dr. Azizzadeh is ideal. At this time, Dr. Azizzadeh can perform a patient evaluation and explore crow's feet treatment options.
What Are Crow's Feet?
Crow's feet are among the most-prominent signs of aging in the face. They tend to look deeper and more pronounced than facial wrinkles or expression lines and can make a person appear tired.
People can start to notice crow's feet at any age, and some people experience crow's feet as early as their 20s. Crow's feet can form due to excess exposure to the sun's ultraviolet (UV) rays, as well as loss of collagen and skin elasticity that occurs due to the natural aging process. In addition, smoking deprives the skin of oxygen, and it can increase the likelihood of crow's feet. Hormonal issues like menopause can also accelerate the aging of skin tissue, which can lead to crow's feet.
Are Crow's Feet Preventable?
Crow's feet develop around the eyes, in an area where the skin is thin and can lack moisture at times. As such, once crow's feet develop, it can be difficult to restore the skin in the affected area to its previous state.
Although crow's feet cannot always be prevented, there are many things that can be done to reduce the risk of crow's feet, such as:
Wear Sunscreen: Apply sunscreen that has a sun protection factor (SPF) of 30 or higher every day. Use sunscreen across the face to guard against crow's feet and other signs of aging caused by excess sun exposure.
Wear Sunglasses: UV-protecting shades help lower the risk of sun-related damage to skin around the eyes. They also make it easy to avoid squinting when sunlight gets into the eyes, which can otherwise increase the risk of crow's feet.
Use a Moisturizing Eye Cream: Moisturizing eye cream can be used twice a day to help keep the skin hydrated. When the facial skin is properly moisturized, people are less prone to crow's feet and other signs of aging.
Massage the Area Around the Eyes: Gently massage the area around the eyes for a few minutes before going to bed. This loosens and relaxes the muscles around the eyes and corrects crow's feet and wrinkles before they get out of hand.
Maintain a Healthy Diet:Antioxidants help protect the skin against free radicals, unstable, reactive molecules that cause the skin to lose firmness and elasticity. Foods like strawberries, blueberries, and walnuts contain high volumes of antioxidants, and consuming these foods regularly can help people raise their antioxidant levels and lower their risk of crow's feet.
Stay Hydrated: Poor hydration can make people feel sluggish, as well as increase their risk of crow's feet. Consuming eight, 8-oz. glasses of water daily enables people to keep the body hydrated. As a result, people who stay hydrated are well-equipped to ward off crow's feet.
Develop a Skin Care Regimen: A healthy skin care regimen can be used to protect the skin against a wide range of environmental factors and other risks. It should be developed in combination with a skin care professional, who may recommend the use of one or more skin care products on a daily basis as part of the regimen.
The aforementioned crow's feet prevention tips can be beneficial, but they offer no guarantees. But, people who notice crow's feet can meet with Dr. Azizzadeh to pursue Botox injections and other cosmetic treatment options.
What Is Botox for Crow's Feet?
Botox ranks as one of the most-popular non-surgical cosmetic procedures, and it is an FDA-approved injectable that treats crow's feet, moderate to severe frown lines, and forehead lines. A Botox treatment requires only about 10 to 15 minutes to complete, and results last up to four months.
During a Botox procedure, a patient receives a series of injections into different areas of the face. The injections go directly into the facial muscles, and they temporarily correct various signs of aging.
Results of Botox injections tend to be predictable yet subtle. In a survey of 342 Botox patients, 62% of respondents said they believed Botox was "worth the investment."
How Long Does Botox Take to Work on Crow's Feet?
Patients see the initial results of Botox within about one to two days of injections. Since Botox is a technique-sensitive treatment, the results appear natural, and people are unlikely to notice any signs that a patient underwent a cosmetic procedure.
Botox results are temporary, however, and patients will require regular treatments to minimize the appearance of crow's feet. Dr. Azizzadeh collaborates with a patient to schedule regular Botox treatments. In doing so, Dr. Azizzadeh helps a patient maximize the results of Botox for crow's feet.
Is Botox for Crow's Feet Safe?
Botox has been evaluated extensively, and it is the most widely studied and researched treatment of its kind. To date, scientific and medical journals have published over 528 articles about Botox. The injectable has also been approved for use in 98 countries.
A patient requires a medical evaluation before undergoing Botox or any other non-surgical cosmetic procedure. The evaluation allows Dr. Azizzadeh to identify any risk factors that can disqualify a patient for Botox. If Dr. Azizzadeh believes Botox is unsafe, he can recommend Botox alternatives.
Patients who undergo Botox treatments can experience side effects. In clinical studies of Botox, researchers found 3% of patients experienced drooping in the frown lines, and 1% experienced brow drooping in the forehead. Other side effects linked to Botox injections include:
Dry mouth
Neck pain
Eye problems
Blurred or double vision
Dry eyes
Pain at the injection site
Fatigue
Headache
Dr. Azizzadeh discusses the side effects of Botox before treatment. He also responds to a patient's concerns and questions and can provide insights into all aspects of Botox treatment.
Is Botox Right for You?
There are many reasons why patients choose Botox to treat crow's feet, including:
Cost: Botox injections tend to be more affordable than a surgical cosmetic procedure.
Speed: Botox can be injected into the facial muscles in a matter of minutes.
Downtime: There is minimal downtime after a Botox procedure, and most patients can work, go to school, and resume normal activities after treatment.
Dr. Azizzadeh can discuss Botox with a patient who is considering cosmetic procedures to treat crow's feet. He can perform an evaluation to determine if a patient qualifies for Botox and craft a custom Botox treatment plan. Or, if a patient does not qualify for Botox, Dr. Azizzadeh can share details about treatment alternatives.
What Botox Alternatives Are Available to Treat Crow's Feet?

Along with Botox, other cosmetic procedures that can be used to treat crow's feet include:
Laser skin resurfacing involves the use of DOT Deka laser skin treatments to address crow's feet, scars, and other facial flaws. During a laser skin resurfacing procedure, DOT Deka laser treatments are used to resurface the skin on a patient's face and neck. The treatments improve skin tone, texture, and pigmentation and revitalize the skin.
Juvederm is a collection of dermal fillers used to improve facial volume. A Juvederm procedure can be performed to correct crow's feet, as well as fill facial creases and restore lost facial volume. Also, a Juvederm treatment is sometimes performed in combination with a liquid facelift.
 Sculptra is an injectable cosmetic facial treatment used to treat crow's feet and facial lines and wrinkles. The injectable stimulates the growth of collagen to restore facial fullness. Following a Sculptra treatment, patients can enjoy a more youthful facial appearance.

Share this Image On Your Site
Please include attribution to https://www.facialplasticsbh.com/ with this graphic.

Dr. Azizzadeh can meet with a patient to explore Botox and other cosmetic procedures for crow's feet. To learn more or to schedule a consultation with Dr. Azizzadeh, please contact us online or call us today at 310-657-2203.