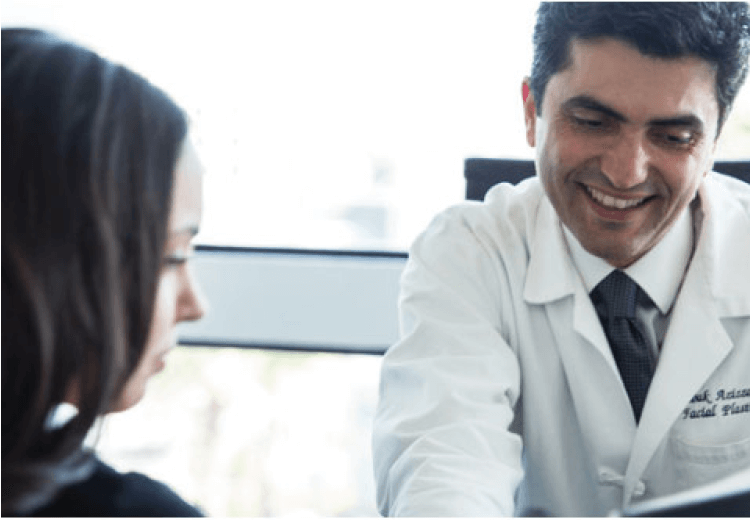 The Top 5 Things to Consider When Choosing a Rhinoplasty Surgeon
The decision to undergo rhinoplasty is a momentous one, and the success of the procedure largely depends on your choice of a facial plastic surgeon. Finding a professional, qualified surgeon you can trust is a must, but what kind of criteria should you use? Here are five things to look for when you're selecting the surgeon to perform your rhinoplasty.
Board certification
One of the first things to ask prospective surgeons is whether they are board-certified. That means they have received extensive training in their specialty and passed stringent exams—they are exceptionally qualified to practice medicine. For instance, Dr. Babak Azizzadeh is board certified by both the American Board of Facial Plastic & Reconstructive Surgery and the American Board of Otolaryngology-Head & Neck Surgery.
Before-and-after photos
You want a facial plastic surgeon who has experience performing rhinoplasties and one of the best ways to see examples of their work is through before-and-after photos. Seeing images of past patients is a valuable way to understand a surgeon's aesthetic and how it will fit with your vision of what you want from your rhinoplasty.
Clear communication
When you're looking for a facial plastic surgeon, prospective surgeons should be more than willing to sit down for a consultation with you. During that time, you want to make sure the surgeon clearly understands what results you hope to achieve. At the same time, the facial plastic surgeon should ask you questions about your medical history and discuss which rhinoplasty options would work best for you. The physician should also clearly state what rhinoplasty entails so you have realistic expectations about pre and post-operative care, recuperation time and potential risks, among other things. The surgeon should also be able to confidently answer any questions you may have. If you don't feel comfortable with a particular surgeon, it is best to continue exploring your options.
The office
The office itself should have a professional, friendly staff that treats you courteously and an ambiance that is comfortable and puts you at ease. Dr. Azizzadeh goes the extra mile, with an office that has integrated environmentally friendly green initiatives and boasts the latest cutting-edge technology. In tandem with a facial surgeon's office, you will also want to make sure they operate at an accredited facility and, if needed, are affiliated with a quality aftercare provider that is easily accessible to their office.
Personalized care
For rhinoplasty, it's especially important to find a surgeon who treats each patient on an individualized basis, rather than a "one-size-fits-all" approach. Seeing before-and-after photos and meeting for a consultation can help you determine if a physician will give you a nose that fits with your specific facial features. Dr. Azizzadeh prides himself on working closely with each and every patient to create a natural-looking nose that creates an attractive overall appearance—he wants every one of those patients to be satisfied with the results of their rhinoplasty and will go above and beyond to ensure that satisfaction. He is also highly adept not just in cosmetic surgeries, but also rhinoplasties that correct issues such as a perforated septum or breathing difficulties. Once you find a physician that meets your high standards, you can go into your rhinoplasty feeling more confident that your surgery will be a success.
Schedule A Consultation With Dr. Azizzadeh
Dr. Azizzadeh is available to help patients learn more about their treatment options. Please contact us online or call us today at 310-657-2203.