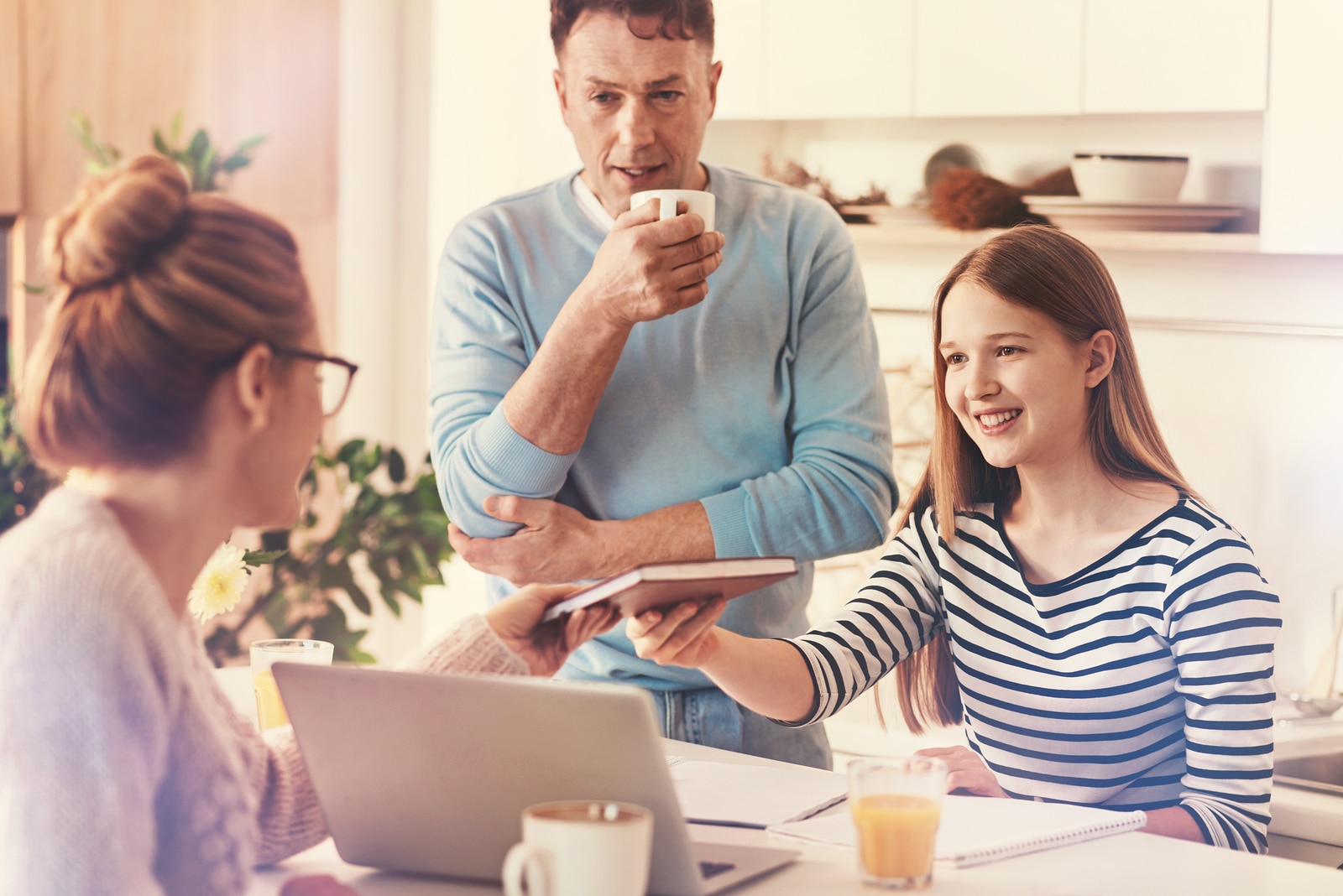 How to Talk to Your Parents About Getting a Nose Job
You've been thinking about getting a nose job for a while. Whether you are a younger teen who needs parental consent or you're of age but still respect your parents' opinion and want to keep them informed about your decisions, you'll want to state your case carefully. You don't want to feel dismissed ("You don't need surgery") or get criticized ("You're too young to be making this decision"), so it pays off to plan this conversation carefully. Here are some suggestions to keep in mind.
Before the Big Talk
Do your research on rhinoplasty
You'll want to have all the facts on hand regarding this surgical procedure—what you need to do to prepare for it, the healing time and post-operative care, among other things. You should also know that parental consent is required for cosmetic surgery procedures that are performed on children younger than 18, according to the American Academy of Pediatrics.
Find a qualified doctor
You will want a board-certified facial plastic surgeon with a great deal of experience in performing rhinoplasties, especially on teens and young adults. It may even help to see if you can schedule a phone or in-person consultation with the surgeon who can present you with all your options and give you a qualified assessment of your personal case. The doctor will also want to meet with you to be assured that you are emotionally equipped to handle a rhinoplasty.
Write down what you want to say
When it comes time to sit down with your parents, you may start to feel nervous, especially if you anticipate that they may take issue with your decision to get a nose job. So you don't forget, write down the important points you want to make—it can also help you stay calm and focused if the discussion becomes heated or emotional.
During the Discussion
Tell them why you want a nose job
If you want a cosmetic procedure (rather than one to treat a medical condition) you should be honest with your parents and tell them why. If you have been dealing with feelings of low self-esteem or been bullied because of your nose, tell them how rhinoplasty will improve your quality of life. You want to express how important this is for you, while at the same time showing them that you have realistic expectations for the end result—a natural-looking nose that works in harmony with the rest of your facial features.
Tell them that you understand what rhinoplasty entails.
This is where all your research comes in handy. Your parents may not understand the details involved with a nose job, such as what is required for post-operative care, for instance, or when to expect the swelling to go down. Giving them this kind of information can help them get a better grasp on what a nose job will be like—and by doing your homework on the subject, it shows that you have the maturity to undergo the procedure.
Invite them to go to the doctor with you
This, of course, isn't optional if you are underage, but if you are older and your parents want more clarity on the procedure, your facial plastic surgeon can answer their questions—especially if you've carefully selected a board-certified physician such as Dr. Babak Azizzadeh. This can also help your parents feel more involved in the process, and they will be well-equipped to care for you if you plan to convalesce after the surgery in their home.
Be prepared to listen to their concerns
Your parents may have reservations about you undergoing surgery; often, that usually is coming from a place of love and wanting to protect you. Your parents want what's best for you, and an experienced facial plastic surgeon, such as Dr. Azizzadeh, can provide the knowledge and reassurance your parents need that you will receive the best possible care.