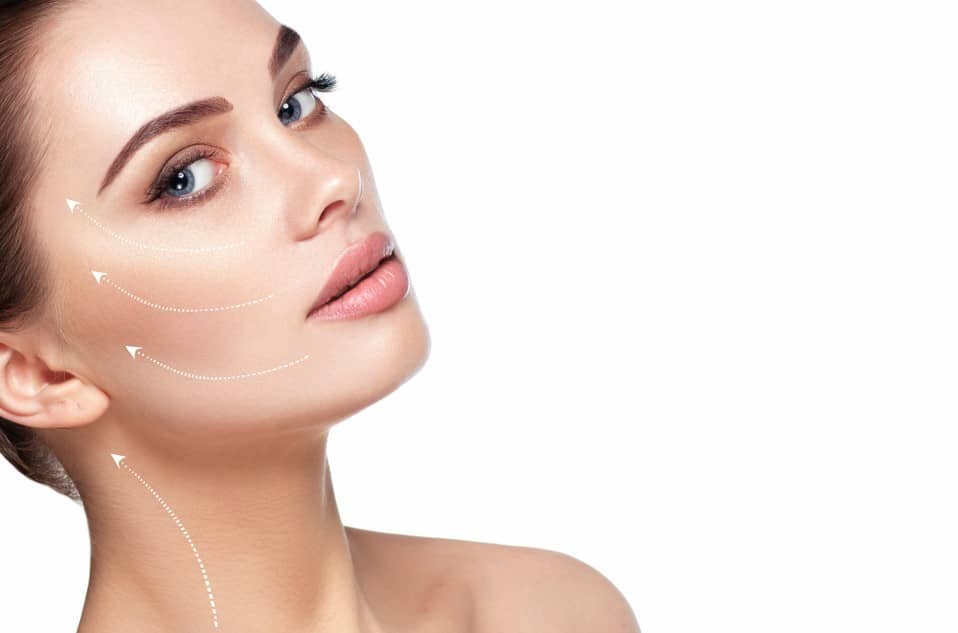 What Are the Advantages of a Non-Surgical Facelift?
Two types of facelifts are available: surgical and non-surgical. Although facelift surgery is commonly used to help patients improve the appearance of the face and neck, a non-surgical facelift is sometimes a superior option. To understand why this may be the case, let's take a look at non-surgical facelifts and their benefits.
What Is a Non-Surgical Facelift?
Surgical and non-surgical facelifts are designed for the same purpose: to revitalize the facial appearance. Whereas a surgical facelift requires a patient to go under the knife, a non-surgical facelift does not. As such, patients who simultaneously want to avoid surgery and enhance their facial appearance may pursue a non-surgical facelift.
Many non-surgical facelift options are available, including:
Botox
Botox is the number one non-surgical cosmetic procedure in the United States, according to the American Society of Plastic Surgeons. It is an injectable prescription used to temporarily smooth fine lines and wrinkles that form due to excessive muscle movements in the face.
A Botox treatment can be performed in just minutes, and patients won't have to worry about downtime after their procedure. Also, a Botox treatment can deliver results that last four months or longer.
Facial Fillers
Facial fillers are injectable treatments for different areas of the face. They can be used to correct severe facial lines and wrinkles, treat nasolabial folds, and address other visible signs of aging in the face.   
Patients who are considering facial fillers will find no shortage of options at their disposal. Each dermal filler treatment must be tailored to a patient to deliver maximum results.
Laser Skin Resurfacing
Laser skin resurfacing involves the use of DOT Deka laser treatments to rejuvenate the face and neck skin. It allows a patient to resurface the face and neck skin to correct scars and other blemishes.
A laser skin resurfacing treatment program offers a great option for patients who want to minimize the appearance of sun-damaged skin, skin texture and tone issues, and melasma (pigmentation disorder that causes brown or grey patches on the skin). Laser skin resurfacing can also be performed in combination with Botox and other non-surgical facial rejuvenation procedures.
What Are the Benefits of a Non-Surgical Facelift?
There are many reasons why patients choose non-surgical facelift options over facelift surgery, such as:
Fast Treatment
In many instances, a non-surgical facelift procedure can be performed in minutes. Comparatively, facelift surgery can require two hours or longer.
Short Recovery Time
The results of a non-surgical facelift usually become fully transparent within about seven to 10 days. Yet, with a facelift surgery, it may take a year before a patient achieves the full results.  
Less Pain
Patient discomfort is minimal both during and after a non-surgical facelift. On the other hand, a patient may require general anesthesia before a facelift surgery to reduce pain. A patient may also experience bruising, swelling, and other painful side effects and require pain medication in the first few days after facelift surgery.   
Few Risks
There are risks associated with surgical and non-surgical facelifts. However, non-surgical facelifts do not require anesthesia, which helps lower the risk of complications.
Minimal Aftercare
Little to no aftercare is required after a non-surgical facelift. In fact, non-surgical facelift patients can often resume their everyday activities immediately following their procedure.
Cost
Non-surgical facelift procedures tend to be more affordable than facelift surgery. They require patients to pay per treatment, in lieu of a one-time, upfront cost for a surgical facelift. 
Proven Results
To date, non-surgical facelifts have helped many men and women around the world achieve a balanced, natural-looking facial appearance.
Should You Choose a Non-Surgical or Surgical Facelift?
There is a lot to like about non-surgical facelifts, but it is important to note there are many reasons why patients may prefer surgical facelifts over non-surgical ones.
A non-surgical facelift delivers temporary results, and a patient requires periodic treatments to correct facial flaws. Meanwhile, facelift surgery results can last 10 years or longer.
Along with the length of treatment results, cost is also a key consideration when deciding between a non-surgical and surgical facelift.
The cost of a single non-surgical facelift procedure may be lower than that of a facelift surgery. Conversely, facelift surgery requires one upfront charge, while a patient is required to cover the cost of each non-surgical facelift treatment.   
Is a Non-Surgical Facelift in Beverly Hills Right for You?
For people who are considering a non-surgical facelift for jowls or other face or neck flaws, many facial plastic surgeons are available in Beverly Hills. But, not every facial plastic surgeon can perform a non-surgical facelift with the accuracy and precision necessary to deliver the best results.
Dr. Babak Azizzadeh of the CENTER for Advanced Facial Plastic Surgery is a leading provider of non-surgical facelifts in Los Angeles. He is globally recognized for his facial plastic and reconstructive surgery and head and neck surgery expertise and applies his skills to his everyday work. With his comprehensive approach to facelifts, Dr. Azizzadeh ensures each patient can explore different treatment options and undergo a safe, effective procedure to accomplish their facial rejuvenation goals.
To determine if a patient can benefit from a surgical or non-surgical facelift, Dr. Azizzadeh first performs an evaluation. He analyzes the patient's facial appearance, reviews their medical history, and finds out why the patient is pursuing a facial rejuvenation treatment. Once Dr. Azizzadeh learns about the patient, he crafts a facelift treatment plan.
Each treatment plan is customized to a patient, and it may include one or more facial rejuvenation procedures. Dr. Azizzadeh explains the plan to his patient, and he responds to the patient's treatment concerns and questions. This ensures the patient knows exactly what to expect before a non-surgical facelift plan is executed.
Dr. Azizzadeh monitors his patient's status during the course of a non-surgical facelift program, too. He wants his patient to achieve the full benefits of a non-surgical facelift and looks for any opportunities to optimize the treatment program. As a result, at the end of a non-surgical facelift treatment, the patient can enjoy a beautiful facial appearance.
Schedule a Non-Surgical Facelift Treatment Consultation with Dr. Azizzadeh
Dr. Azizzadeh is available to meet with a patient to discuss non-surgical facelift options. To learn more or to schedule a consultation with Dr. Azizzadeh, please contact us online or call us today at 310-657-2203.