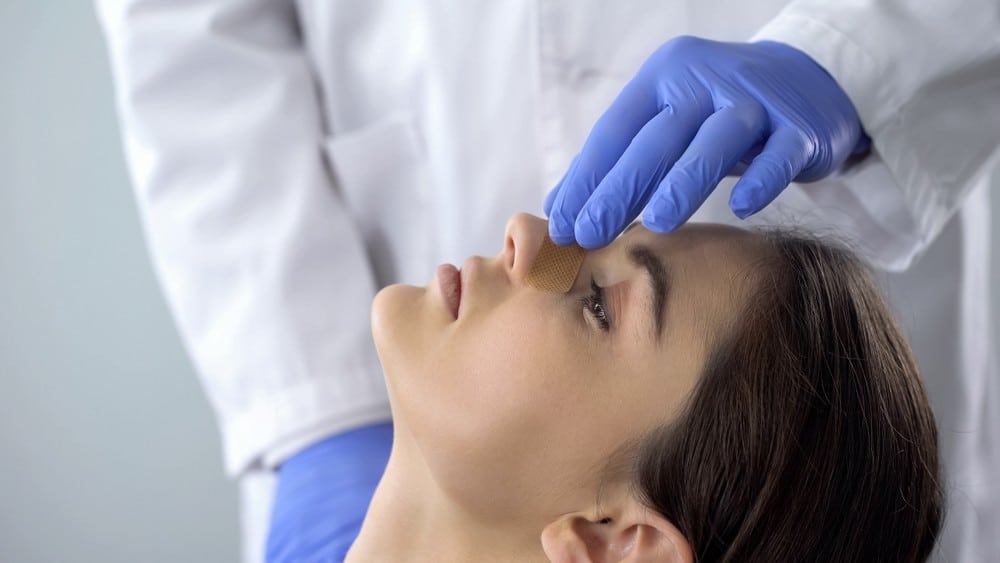 What Can Be Done for a Fractured Nose?
A nasal fracture is a serious problem, and the longer it goes unaddressed, the worse its symptoms can become. Fortunately, a fractured nose is treatable, and globally recognized facial plastic and reconstructive surgeon Dr. Babak Azizzadeh of the CENTER for Advanced Facial Plastic Surgery can help a patient immediately correct this issue.
Dr. Azizzadeh is a nose fracture treatment expert and a Harvard-trained and dual board-certified head and neck surgeon and facial plastic and reconstructive surgeon. Thanks to his extensive knowledge of the nose and other facial features, Dr. Azizzadeh can perform a personalized nasal fracture procedure that delivers long-term results. Dr. Azizzadeh can also teach patients about nasal fractures, why they occur, and safe, effective ways to treat them.
What Is a Nasal Fracture?
A nasal fracture refers to damage to the cartilage or bone over the bridge. Or, a fracture of the nose can occur in the nose's sidewall or septum (structure that separates the nostrils).
The nose is supported by bones and cartilage located under the skin; these structures help define the nose's shape and size and enable people to breathe through the nostrils. If any nasal structures are fractured, they can prevent air from traveling in and out of the nostrils. Nasal structure fractures can also cause facial asymmetry, due to the fact that the size or shape of the nose can be drastically altered.
Is the Nasal Fracture the Same as a Broken Nose?
A nasal fracture and a broken nose both involve nose damage. But, there are differences between the two.
With a nasal fracture, the nose appears visibly crooked. Comparatively, a nose is considered broken if any of its bones are broken.
It is paramount to receive a proper diagnosis of any nose injuries. That way, a patient can determine if the nose is fractured or broken. He or she can then receive proper treatment of their symptoms.
Fractured Nose Symptoms
A nasal bone fracture can cause symptoms that range from mild to severe. Common fractured nose symptoms include:
Pain in and around the nose
Misshapen nose
Swelling on the nose's exterior or bridge
Nosebleeds
Difficulty inhaling and exhaling through the nose
Swelling or bruising around the eyes
People who believe they are dealing with nose trauma should seek immediate medical support. In doing so, they can correct nose trauma before it leads to permanent damage.
What to Do If You Experience Nose Trauma
In the event that the nose is damaged, it is crucial to seek medical support to treat the issue. Before a patient meets with a doctor to evaluate and treat nasal trauma, he or she should:
Apply an ice pack or cold compress to the nose to minimize bruising and swelling
Keep the head elevated as much as possible
Use over-the-counter pain medication as needed
By meeting with Dr. Azizzadeh, a patient can undergo a full evaluation relating to any nose trauma. At this time, Dr. Azizzadeh can diagnose a nasal fracture and determine a viable way to correct this problem.
How to Diagnose a Fractured Nose
A visual examination of a patient's nose is the first step Dr. Azizzadeh uses to properly diagnose a nasal fracture. During the examination, Dr. Azizzadeh presses down gently on different nasal structures. He also looks inside the nasal passage to determine if there are any obstructions and to see if there are any visible fractures inside the nose.
During an examination, a nasal spray or injections may be used. Nasal spray or injections can help minimize pain as various nasal structures are evaluated.
Along with a visual examination of the nasal structures, Dr. Azizzadeh may use an X-ray and imaging tests as part of a fractured nose diagnosis. He may also order a computerized tomography (CT) scan, which allows him to assess the severity of a nasal fracture.
How to Treat a Fractured Nose
If Dr. Azizzadeh diagnoses a patient with a fractured nose, he offers a custom treatment. Since every nose fracture is different, Dr. Azizzadeh provides a treatment that accounts for the patient's nose and other facial features, along with their overall health and wellbeing. This treatment is designed to simultaneously help a patient correct a nasal fracture, achieve a functional nose, and maintain facial symmetry.
Generally, nasal fracture treatment requires realignment of the nose. A common procedure to treat a nose fracture involves the use of medication provided to a patient via nasal spray or injection, opening of the nostrils via a nasal speculum (tool used to insert and manipulate instruments into the nostrils), and manual realignment of any fractured nasal bones or cartilage. Following the procedure, a splint is placed on the nose.
In addition to the aforementioned treatment, nasal fracture reduction may be recommended if a patient is dealing with acute nasal fractures. With nasal fracture reduction, nasal bones and cartilage are realigned to help a patient breathe comfortably through the nostrils.
If patients have experienced nasal fractures that go unaddressed for two weeks or longer, they may require reconstructive surgery. Also, if patients experience nasal septum damage and have difficulty breathing through the nose, reconstructive surgery may be recommended.
Explore Nasal Fracture Treatment Options with Dr. Azizzadeh
A nasal fracture is uncomfortable and painful, and the symptoms associated with this issue can escalate quickly. Dr. Azizzadeh is one of the world's leading facial plastic and reconstructive surgeons, and he is happy to assist patients who are dealing with nasal fractures or other nose trauma.
Dr. Azizzadeh can conduct a thorough evaluation of a patient's nose and offer a treatment tailored to his patient. To learn more about nasal fracture treatment options from Dr. Azizzadeh or to schedule a consultation, please contact us online or call us today at 310-657-2203.