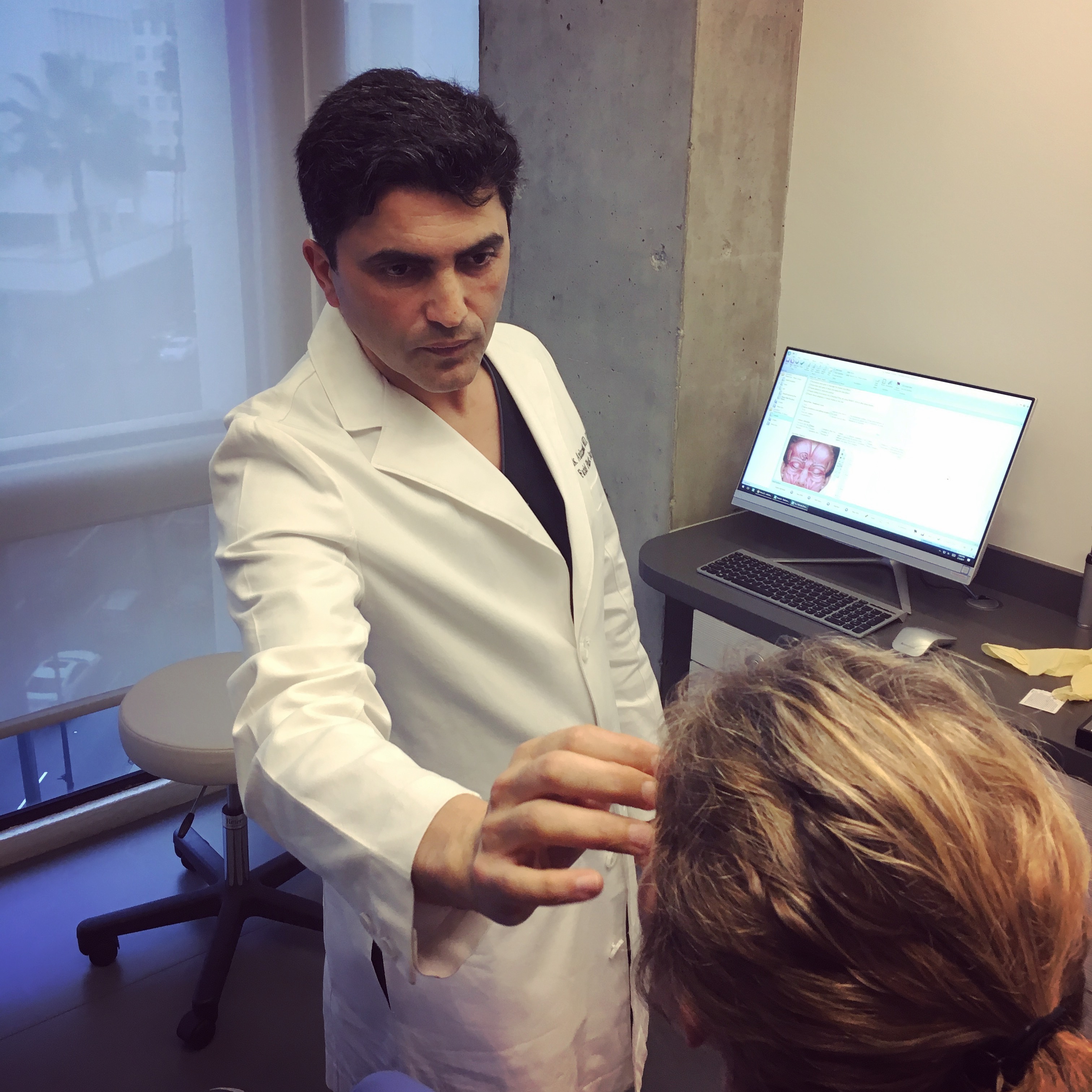 Can a Patient Undergo Multiple Surgeries at Once?
Many people require several surgical procedures to get the best results possible. But is it safe to undergo multiple plastic surgery procedures at once? As long as the individual is healthy, then yes it is safe to have multiple procedures all at the same time.
Ultimately, determining whether to receive one or more facial plastic surgeries can be a difficult choice. If a person is looking to enhance the appearance of the eyes, neck or other aspects of the face, Dr. Azizzadeh will need to perform a comprehensive facial assessment. That way, Dr. Azizzadeh and a patient can work together to decide if one or multiple surgeries may be necessary.
Dr. Azizzadeh is a globally recognized facial plastic and reconstructive surgeon who provides his patients with personalized treatments. He takes a holistic approach to facial plastic surgery to ensure each patient can achieve the best-possible results.
During a patient evaluation, Dr. Azizzadeh will learn about an individual's facial rejuvenation goals. He will examine a patient's face using the Aging Arc, a state-of-the-art tool that visualizes a person's facial appearance in terms of chronological age. Dr. Azizzadeh wants a patient's facial appearance to fall within a positive range on the Aging Arc. If a patient falls within a negative range on the Aging Arc, facial plastic surgery may be used to help this individual achieve a more balanced and natural-looking facial appearance.
Dr. Azizzadeh will then discuss a wide range of treatment options with a patient. In some instances, Dr. Azizzadeh may recommend a facelift, surgery that addresses loose skin, loss of collagen and volume loss in the face. Additionally, Dr. Azizzadeh may recommend one of several non-surgical treatments, such as:
Botox: An injectable prescription that helps temporarily smooth fine lines, wrinkles and furrows caused by excessive muscle movements in the face
Dermal Fillers: Injectable medications that help fill in fine lines and creases in the face
Laser: Fractional laser resurfacing treatments restore the skin to it's more youthful appearance by revitalizing the skin's tone and texture
Dr. Azizzadeh also may suggest a facelift be performed in combination with one or more procedures, including:
Brow Lift: A face procedure that helps raise drooping eyebrows, minimize deep furrows and rejuvenate the eyes
Buccal Fat Pad Removal: Extra fat in the cheeks can make the face look round and contour-less. By removing this fat pad, the face has a more youthful shape.
Chin Augmentation: A chin procedure that requires the placement of a small implant in the front of the chin bone to increase and enhance the length of the jawline
Neck Lift: A neck procedure that is designed to restore and revitalize the appearance of the neck and throat
There are many benefits associated with simultaneously undergoing multiple facial plastic surgeries. First, a patient can save time, as this individual won't have to worry about scheduling several facial plastic surgeries dates and recovery periods. Receiving two or more facial plastic surgeries at once also may be more cost-effective than undergoing one treatment after another.
The decision to receive multiple plastic surgeries at once varies depending on the patient. After Dr. Azizzadeh conducts a patient evaluation, he can determine if an individual is a viable candidate for one or more facial plastic surgeries. But if the risks of undergoing several plastic surgeries at once outweigh the benefits, Dr. Azizzadeh will provide alternative treatment options.
To learn more about surgical and non-surgical facial rejuvenation treatments, please contact us at 310-657-2203 to schedule a consultation with Dr. Azizzadeh.